TODAY ON THE JOE KELLEY SHOW
2/18/2019

    WORKDAY POP QUIZ @ 3:15PM-
TODAY'S QUESTION:
YES OR BS:  WOMEN WITH LARGER HINEY'S PRODUCE SMARTER CHILDREN.
WIN A GIFT CARD FROM HARD KNOCKS SPORTS BAR AND GRILL
 
 WIN TICKETS TO "SPRING BREAK ON THE COAST 2019" FEATURING CODY JOHNSON AND FRIENDS AT CONCRETE STREET MARCH 16H 
COMMUTER'S QUIZ
TODAY'S QUESTION:   DAY ONE  24% OF FAMILIES HAVE OWNED ONE OF THESE…WHAT?
ALSO ON THE SHOW 
At 230p
ARE YOU READY FOR CLOTHES MADE FROM SPOILED MILK?
                        At 245p
TIME FOR ANOTHER JOE KELLEY SHOW VIRAL INTERNET TREND ALERT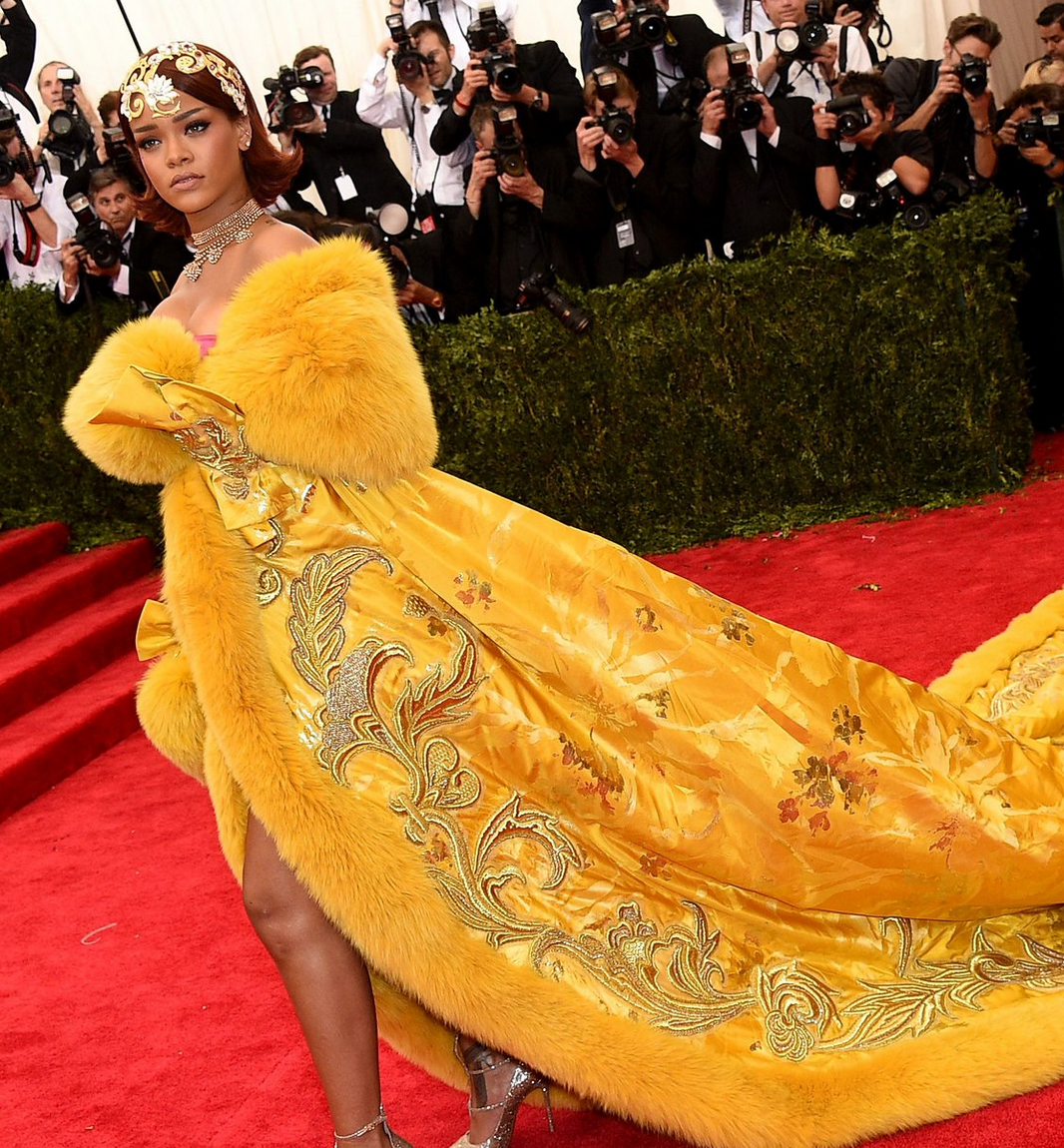 At 345p
FDA CALLS BS ON LATEST FAD ANTI AGING REMEDY:  YOUNG BLOOD TRANSFUSIONS
                            At 415p
ARE YOU READY FOR PLAYBOY WINE?
                          AT 515pm
             TWINKIES TURN 100

                               AT 530pm
COULD EMOJI PLATES BE COMING TO AMERICA?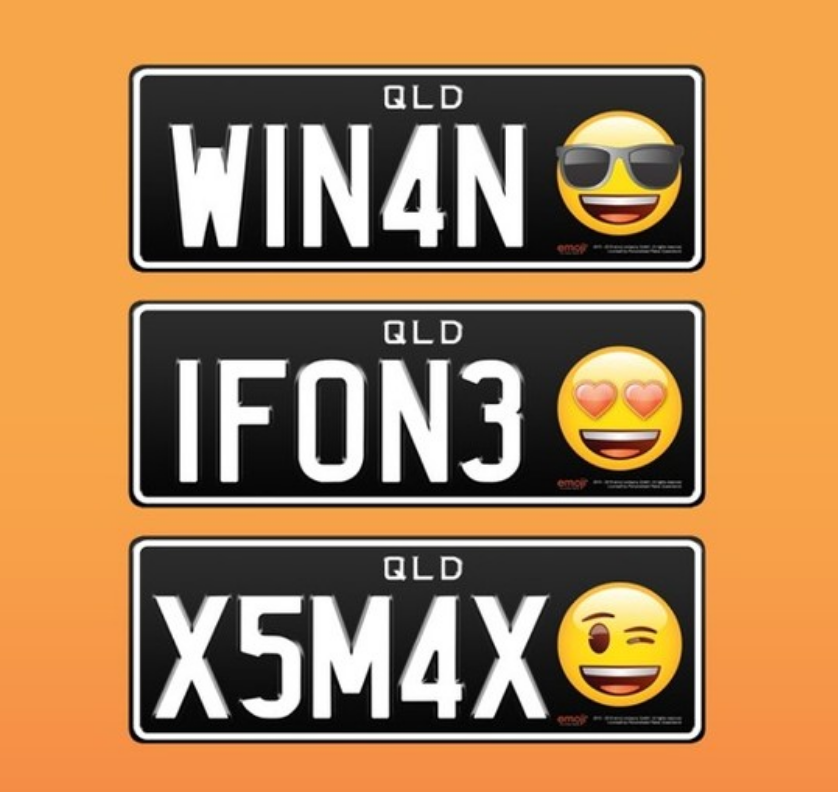 AT 5:45pm
 YOU WON'T BELIEVE WHAT STARING AT HER MOBILE PHONE DID TO HER
JOE KELLEY SHOW EXTRA IMPORTANT STUFF FROM PREVIOUS SHOWS
KARDASHIAN FILES TRADEMARKS FOR KIDS' NAMES

ANOTHER RECALL WARNING:  IF YOU HAVE THESE TAKE THEM BACK
 ANOTHER EXCITING JOE KELLEY SHOW EDITION OF "WHAT'S NEW IN FAST FOOD"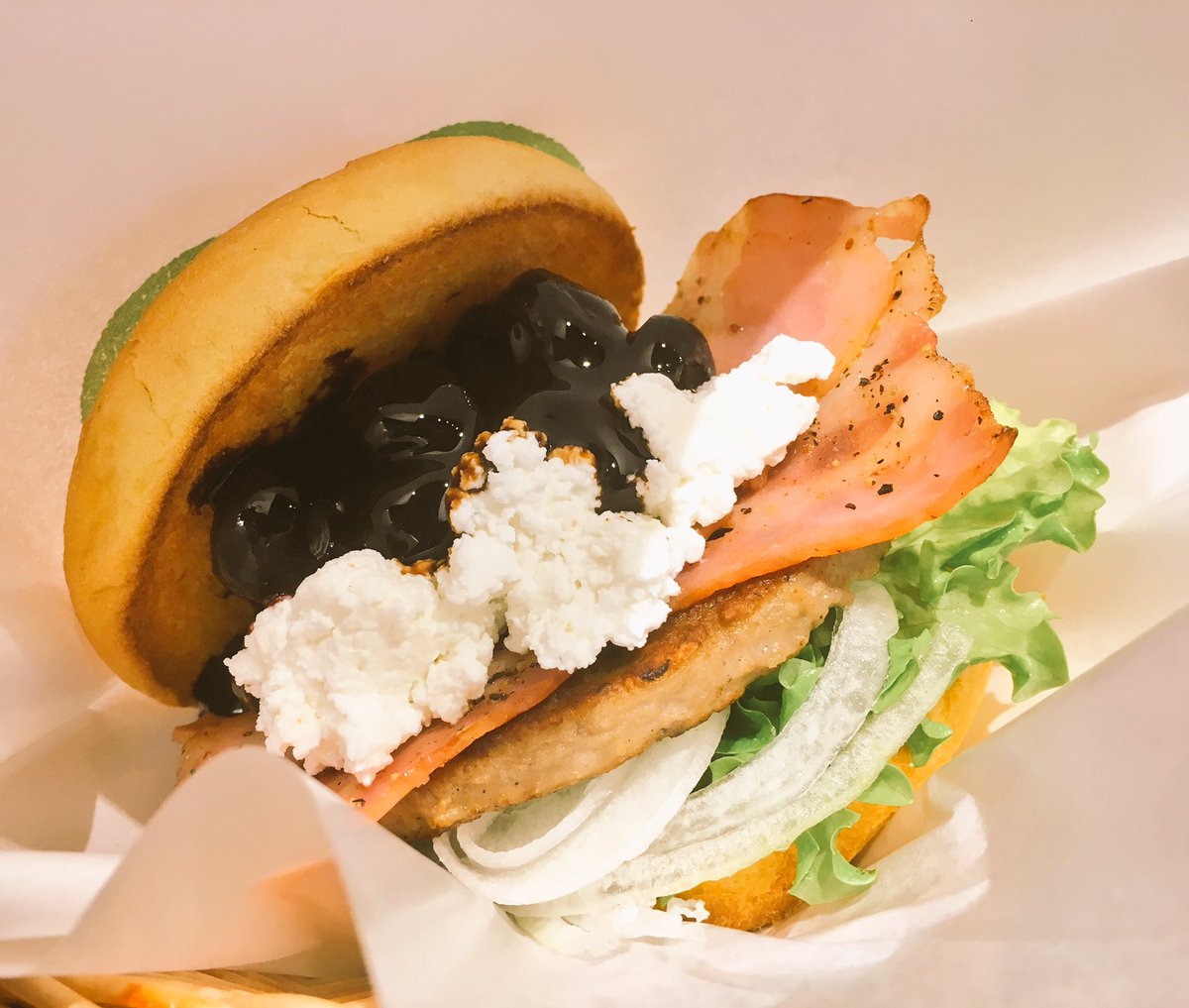 CAN YOU STEER? RECALL NOTICE FOR RAM TRUCKS
In total, Ram is recalling 573,876 trucks in the United States including 2014–2017 Ram 2500 pickups, 2013–2017 Ram 3500 pickup-truck models, and 2014–2017 3500 chassis-cab models.
TEXAS A&M INVENTS MACHINE TO DETECT A PARTNER'S "ARGUMENTATIVE MOOD"
SPACE AGE FOOTWEAR: NIKE "ADAPT"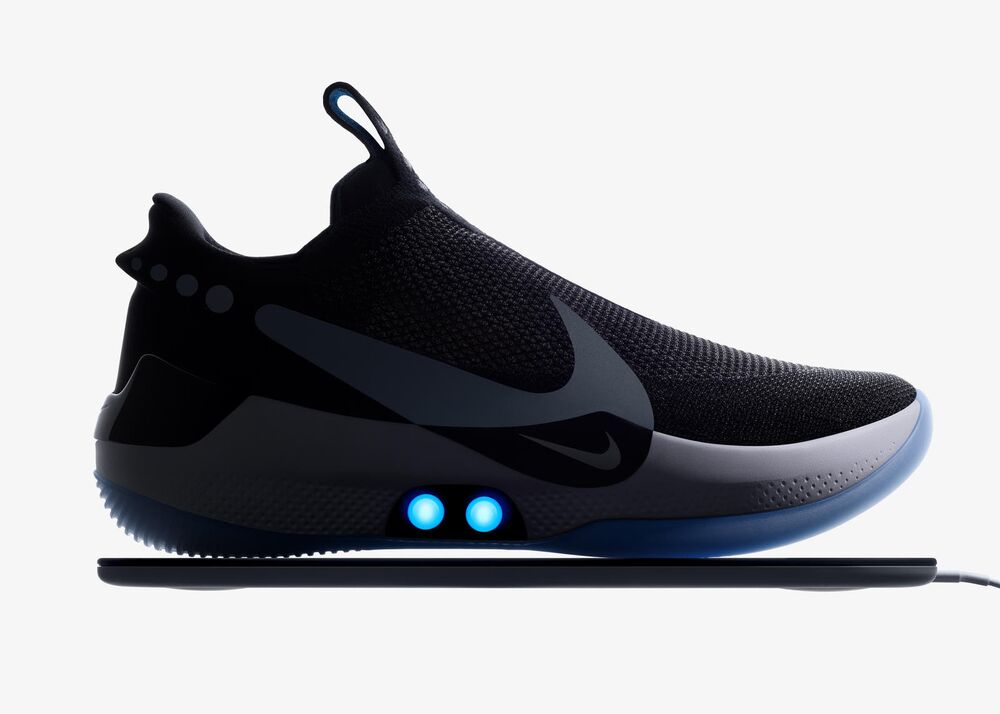 ANOTHER MAJOR RECALL

Tuesday that 5-pound packages of "Tyson White Meat Panko Chicken Nuggets," produced on Nov. 26, 2018, should be thrown out, though there have been "no confirmed reports of adverse reactions."
The plastic packages have a use-by date of Nov. 26, 2019 and the case code 3308SDL03, per CNN. They were shipped nationwide.
GUESS WHAT THEY FOUND ORBITING THE EARTH
A FULLY AUTOMATED DOG POTTY
THE HOT MALE HAIR FASHION TREND OF 2019…THE FASHION TROLL
ANOTHER JOE KELLEY SHOW VIRAL FASHION TREND ALERT:  THE BEARD BOUQUET

HOW TO FIND OUT OF YOUR PASSWORDS HAVE BEEN BREACHED
ARE YOU PARTICIPATING IN "JANUHAIRY"?
MOVE OVER MYPILLOW…NOW THERE'S BUTTRESS PILLOW
NETFLIX HAS A WARNING ABOUT THE #BIRDBOXCHALLENGE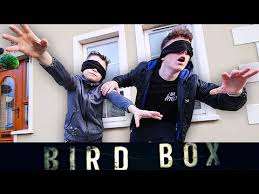 PSYCHOANALYSTS SAY THESE ARE THE RESOLUTIONS YOU SHOULD BE MAKING
WARNING: IF YOU BOUGHT THIS…THE GOVERNMENT SAYS SEND IT BACK.

JUST IN TIME FOR THE HOLIDAYS…TACO BELL WEAR
THE LATEST JOE KELLEY SHOW VIRAL HOLIDAY FASHION TREND ALERT
OREO COOKIES YOU CAN PLAY
LIST OF THE WORST HOLIDAY TOYS IS OUT
op 10 'Worst Toys' For The 2018 Holiday Season
1. Nickelodeon Nell Princess Knight Pillow Pets Sleeptime Lites
2. NERF Vortext VTX Praxis Blaster
3. Marvel Black Panther Slash Claw
4. Power Rangers Super Ninja Steel Superstar Blade
5. Cabbage Patch Kids Dance Time Doll
6. Zoo Jamz Xylophone
7. Nici Wonderland Doll: Miniclara the Ballernia
8. Stomp Rocket Ultra Rocket
9. Cutting Fruit Toy
10. Chien Á Promener Pull-Along Dog
CAKE MIX RECALL…DO YOU HAVE THESE?
TRACK YOUR KID'S SCHOOL BUS APP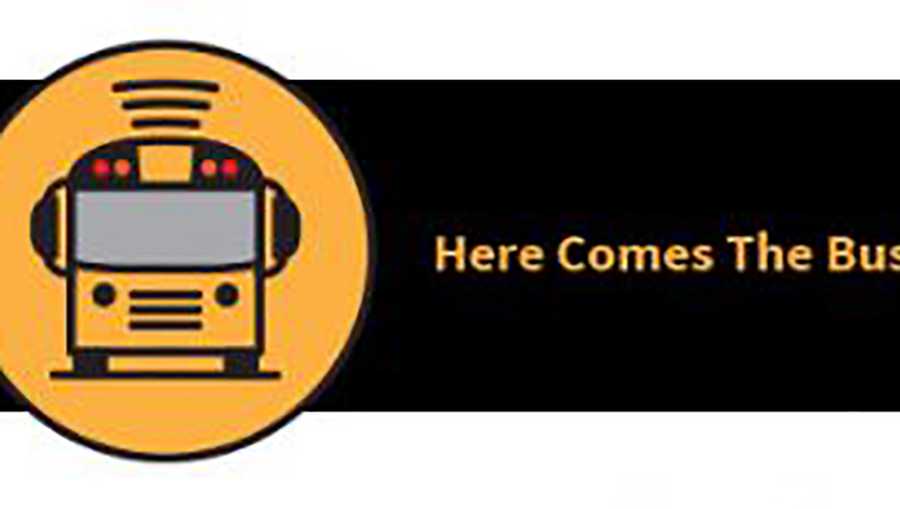 ANOTHER DAY ANOTHER FOOD RECALL THIS ONE FOR   POTENTIAL BOTULISM
The voluntary recall involves 15-ounce cases of Taco Bell Salsa Con Queso Mild Cheese Dip with "best used" dates ranging from Oct. 31, 2018, to Jan. 23, 2019, the company said in a statement. There have been no reports of illness related to the product to date, the company said. The product being recalled was distributed only to retailers in the U.S.
Botulism is a rare type of potentially fatal food poisoning that can cause symptoms such as dizziness, double vision and difficulty breathing.
Consumers are advised not to consume the product and return it to the place of purchase for an exchange or full refund. Those with questions can call Kraft Heinz at (800) 310-3704 Monday through Friday, 9 a.m. to 6 p.m. Eastern time, for a full refund.

                               KEEP THOSE VALUABLES SAFE

                                       Warning!!! Reboot Immediately
Another exciting Joe Kelley Show "Viral Food Trend"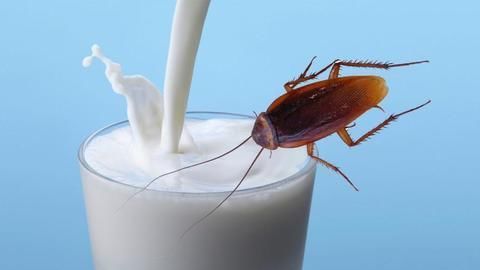 Another Joe Kelley Show "Fashion Trend Alert"

Joe Kelley guesses what you had for dinner.

A Joe Kelley Warning for Parents who Vape

THE LATEST WEDDING FAD ALERT

ANOTHER EXCITING JOE KELLEY SHOW EDITION OF "WHAT'S NEW IN BEER"

GOOD NEWS BAJA BLAST FANS!!!

ANOTHER EXCITING JOE KELLEY SHOW EDITION OF "WHAT'S NEW IN FAST FOOD"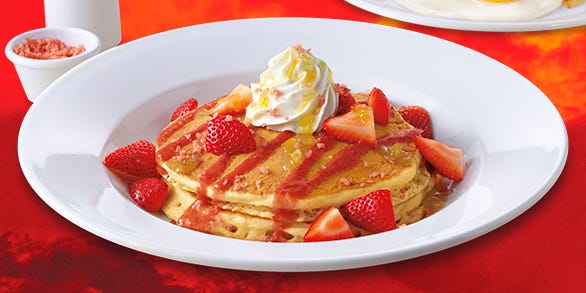 MUSIC NEWS
SHAWN MENDES CALVIN KLEIN CAMPAIGN
Shawn Mendes is baring it all—basically—in a new campaign for Calvin Klein.
The "Lost in Japan" singer posted some pictures from the ad on Instagram and, understandably so, the comments section was filled with a lot of "heart eye" emojis and more. "@CalvinKlein #MyCalvins. Campaign coming this week," he captioned it.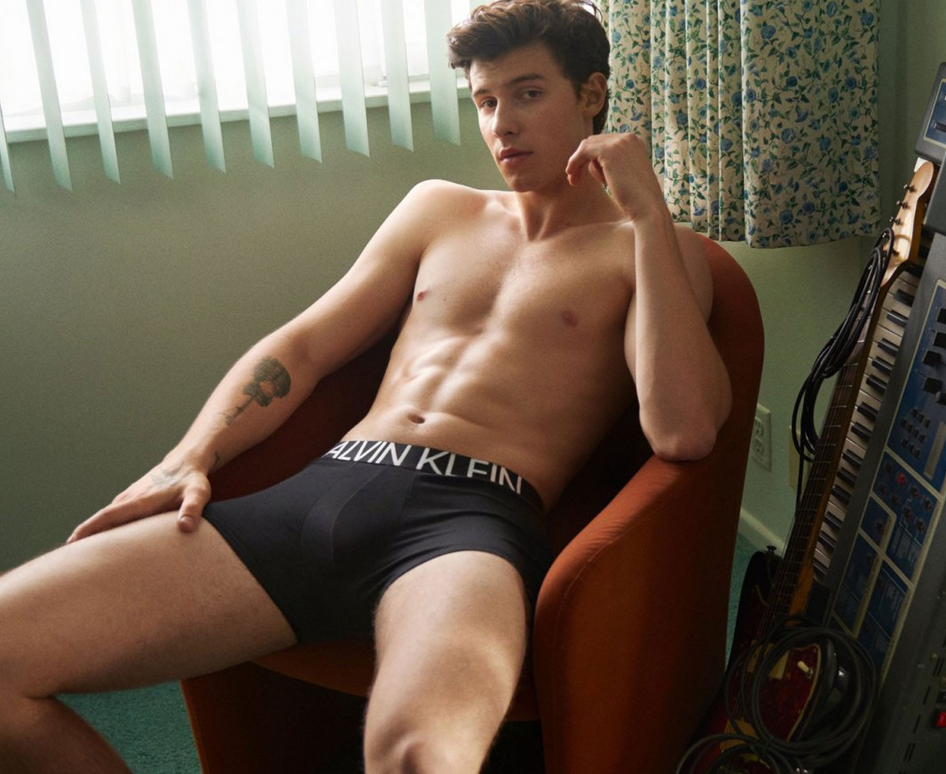 NEW MUSIC ALERT: NEW ZEDD/KATY PERRY PLAYING ON THE BEACH
Just in time for Valentine's Day, pop legend Katy Perry and super-producer Zedd have teamed up for a romantic new single, "365."
Directed by master of high concept videos Warren Fu, Perry plays a slightly off-kilter and obsessive AI, Zedd her unassuming human subject. The two get along just fine, until Perry's AI catches too many feelings and starts to get a little creepy. She crushes Zedd in a too-forceful hug, and lab workers have to intervene and get her under control. But is it creepy, or is she just in love?
KHALID TALKS ABOUT COLLAB WITH NICKI MINAJ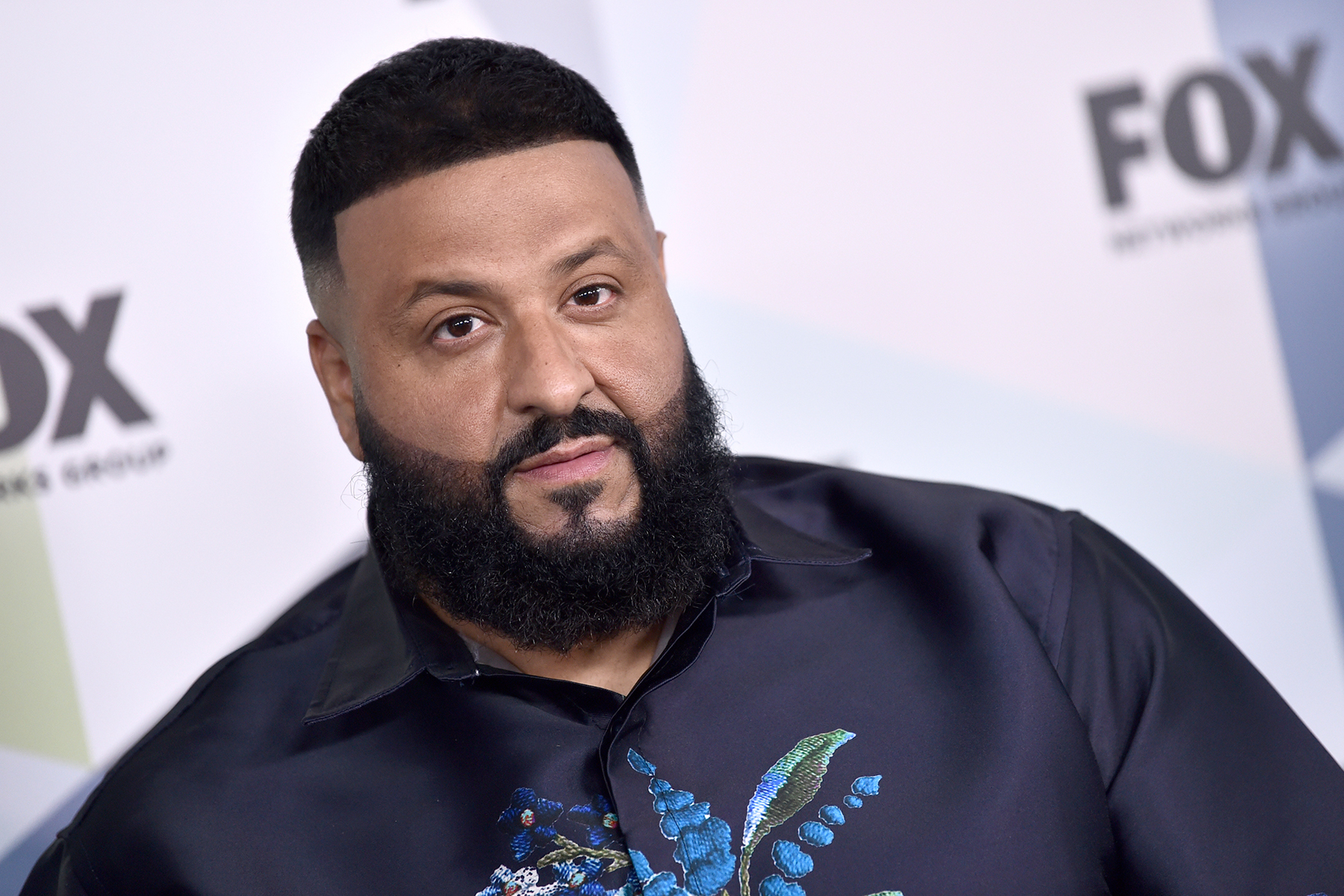 DJ Khaled's latest star-studded collab comes in the form of new Grammy winner, Cardi B, who went home with rap album of the year on Sunday night (Feb. 11)
The producer took to Instagram to upload one of his characteristically inspirational clips on set of a music video, shooting down haters who "They said I couldn't get Cardi B on my album."
"Who the f— said that?" Cardi is heard exclaiming next to him, before Khaled turns the camera to her. "They said 'cause you won a Grammy, I can't get you on my album," Khaled explains, to which the rapper replied, "Who said that? This is right after the Grammys."
Though no song title or release date was revealed, the tune will likely appear on DJ Khaled's upcoming album, Father of Asahd, which he said in the caption is coming sometime this year. See the video below.
  DUA LIPA TEASES NEW ALBUM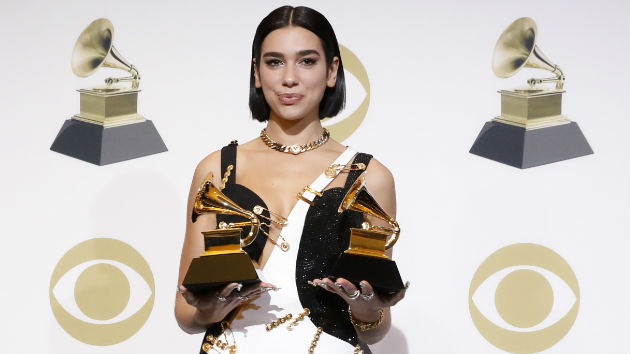 Few people had a better Grammy night than Dua Lipa. Not only did she win two awards — Best New Artist and Best Dance Recording for "Electricity" — but she also performed a well-received duet with alt-rock artist St. Vincent. Next up for the British artist: her sophomore album.
Speaking backstage at the Grammys Sunday night, Dua was asked about plans for new music. "Well, I'm working on finishing my new album which is almost done," she replied. "And I'm really just trying to keep it a secret for as long as I can, until I start putting music out. But you'll be hearing from me soon!"
Asked if there will be any collaborations, Dua would only say, "Yeah, probably."
  2019 GRAMMY WINNERS COMPLETE LIST
Here are the artists, albums and songs that received awards.
Record of the Year
"This Is America" — Childish Gambino
Album of the Year
"Golden Hour" — Kacey Musgraves
Song of the Year
"This Is America" — Donald Glover and Ludwig Goransson, songwriters (Childish Gambino)
Best New Artist
Dua Lipa
Best Pop Solo Performance
"Joanne (Where Do You Think You're Goin'?)" — Lady Gaga
Best Pop Duo/Group Performance
"Shallow" — Lady Gaga and Bradley Cooper
Best Pop Vocal Album
"Sweetener" — Ariana Grande
Best Rock Performance
"When Bad Does Good" — Chris Cornell
Best Rock Song
"Masseduction" — Jack Antonoff and Annie Clark, songwriters (St. Vincent)
Best Rock Album
"From the Fires" — Greta Van Fleet
Best Alternative Music Album
"Colors" — Beck
Best R&B Performance
"Best Part" — H.E.R. featuring Daniel Caesar
Best Urban Contemporary Album
"Everything Is Love" — The Carters
Best R&B Album
"H.E.R." — H.E.R.
Best Rap Performance
"King's Dead" — Kendrick Lamar, Jay Rock, Future and James Blake and
"Bubblin" — Anderson .Paak
Best Rap Song
"God's Plan" — Aubrey Graham, Daveon Jackson, Brock Korsan, Ron LaTour, Matthew Samuels and Noah Shebib, songwriters (Drake)
Best Rap Album
"Invasion of Privacy" — Cardi B
Best Country Solo Performance
"Butterflies" — Kacey Musgraves
Best Country Album
"Golden Hour" — Kacey Musgraves
Best Jazz Instrumental Album
"Emanon" — The Wayne Shorter Quartet
Best Latin Pop Album
"Sincera" — Claudia Brant
Best Latin Rock, Urban or Alternative Album
"Aztlán" — Zoé
Best Americana Album
"By the Way, I Forgive You" — Brandi Carlile
Best Song Written for Visual Media
"Shallow" — Lady Gaga, Mark Ronson, Anthony Rossomando and Andrew Wyatt, songwriters (Lady Gaga and Bradley Cooper)
Producer of the Year, Non-Classical
Pharrell Williams
Best Music Video
"This Is America" — Childish Gambino
Best Comedy Album
"Equanimity & the Bird Revelation" — Dave Chappelle
Best Musical Theater Album
"The Band's Visit" — Etai Benson, Adam Kantor, Katrina Lenk and Ari'el Stachel, principal soloists; Dean Sharenow and David Yazbek, producers; David Yazbek, composer and lyricist
Best Instrumental Composition
"Blut Und Boden (Blood and Soil)" — Terence Blanchard
Best Arrangement, Instrumental or A Cappella
"Stars and Stripes Forever" — John Daversa
Best Arrangement, Instruments and Vocals
"Spiderman Theme" — Mark Kibble, Randy Waldman and Justin Wilson, arrangers
Best Recording Package
"Masseduction" — Willo Perron, art director
Best Boxed or Special Limited Edition Package
"Squeeze Box: The Complete Works of 'Weird Al' Yankovic" — Meghan Foley, Annie Stoll and Al Yankovic, art directors
Best Album Notes
"Voices of Mississippi: Artists and Musicians Documented by William Ferris" — David Evans, album notes writer
Best Historical Album
"Voices of Mississippi: Artists and Musicians Documented by William Ferris" — William Ferris, April Ledbetter and Steven Lance Ledbetter, compilation producers; Michael Graves, mastering engineer
Best Engineered Album, Non-Classical
"Colors" — Julian Burg, Serban Ghenea, David "Elevator" Greenbaum, John Hanes, Beck Hansen, Greg Kurstin, Florian Lagatta, Cole M.G.N., Alex Pasco, Jesse Shatkin, Darrell Thorp and Cassidy Turbin, engineers; Chris Bellman, Tom Coyne, Emily Lazar and Randy Merrill, mastering engineers
Best Remixed Recording
"Walking Away (Mura Masa remix)" — Alex Crossan, remixer
Best Immersive Audio Album
"Eye in the Sky – 35th Anniversary Edition" — Alan Parsons, surround mix engineer; Dave Donnelly, P.J. Olsson and Alan Parsons, surround mastering engineers; Alan Parsons, surround producer
Best Contemporary Instrumental Album
"Steve Gadd Band" — Steve Gadd
Band Best Gospel Performance/Song
"Never Alone" — Tori Kelly featuring Kirk Franklin; Kirk Franklin and Victoria Kelly, songwriters
Best Contemporary Christian Music Performance/Song
"You Say" — Lauren Daigle; Lauren Daigle, Jason Ingram and Paul Mabury, songwriters
Best Gospel Album
"Hiding Place" — Tori Kelly
Best Contemporary Christian Music Album
"Look Up Child" — Lauren Daigle
Best Roots Gospel Album
"Unexpected" — Jason Crabb
Best World Music Album
"Freedom" — Soweto Gospel Choir
Best Compilation Soundtrack for Visual Media
"The Greatest Showman" — Hugh Jackman (and Various Artists); Alex Lacamoire, Benj Pasek, Justin Paul and Greg Wells, compilation producers
Best Score Soundtrack for Visual Media
"Black Panther" — Ludwig Göransson, composer
Best New Age Album
"Opium Moon" — Opium Moon
Best American Roots Performance
"The Joke" — Brandi Carlile
Best American Roots Song
"The Joke" — Brandi Carlile, Dave Cobb, Phil Hanseroth and Tim Hanseroth, songwriters
Best Bluegrass Album
"The Travelin' Mccourys" — The Travelin' Mccourys
Best Traditional Blues Album
"The Blues Is Alive and Well" — Buddy Guy
Best Contemporary Blues Album
"Please Don't Be Dead" — Fantastic Negrito
Best Folk Album
"All Ashore" — Punch Brothers
Best Children's Album
"All the Sounds" — Lucy Kalantari & the Jazz Cats
Best Spoken Word Album (Includes Poetry, Audio Books and Storytelling)
"Faith – A Journey for All" — Jimmy Carter
Best Regional Mexican Music Album (Including Tejano)
"¡México Por Siempre!" — Luis Miguel
Best Tropical Latin Album
"Anniversary" — Spanish Harlem Orchestra
Best Regional Roots Music Album
"No 'Ane'i" — Kalani Pe'a
Best Music Film
"Quincy" — Quincy Jones; Alan Hicks and Rashida Jones, video directors; Paula Dupré Pesmen, video producer
Best Country Duo/Group Performance
"Tequila" — Dan + Shay
Best Country Song
"Space Cowboy" — Luke Laird, Shane Mcanally and Kacey Musgraves, songwriters
Best Traditional Pop Vocal Album
"My Way" — Willie Nelson
Best Engineered Album, Classical
"Shostakovich: Symphonies Nos. 4 & 11" — Shawn Murphy and Nick Squire, engineers; Tim Martyn, mastering engineer
Producer of the Year, Classical
Blanton Alspaugh
Best Orchestral Performance
"Shostakovich: Symphonies Nos. 4 & 11" — Andris Nelsons, conductor
Best Opera Recording
"Bates: The (R)evolution of Steve Jobs" — Michael Christie, conductor; Sasha Cooke, Jessica E. Jones, Edward Parks, Garrett Sorenson and Wei Wu; Elizabeth Ostrow, producer
Best Choral Performance
"Mcloskey: Zealot Canticles" — Donald Nally, conductor
Best Chamber Music/Small Ensemble Performance
"Anderson, Laurie: Landfall" — Laurie Anderson and Kronos Quartet
Best Classical Instrumental Solo
"Kernis: Violin Concerto" — James Ehnes; Ludovic Morlot, conductor
Best Classical Solo Vocal Album
"Songs of Orpheus – Monteverdi, Caccini, D'india & Landi" — Karim Sulayman; Jeannette Sorrell, conductor; Apollo's Fire, ensembles
Best Classical Compendium
"Fuchs: Piano Concerto 'spiritualist'; Poems of Life; Glacier; Rush" — Joann Falletta, conductor; Tim Handley, producer
Best Contemporary Classical Composition
"Kernis: Violin Concerto" — Aaron Jay Kernis, composer
Best Dance Recording
"Electricity" — Silk City and Dua Lipa featuring Diplo and Mark Ronson
Best Dance/Electronic Album
"Woman Worldwide" — Justice
Best Reggae Album
"44/876" — Sting and Shaggy
Best Improvised Jazz Solo
"Don't Fence Me In" — John Daversa, soloist. Track from: "American Dreamers: Voices of Hope, Music of Freedom"
Best Jazz Vocal Album
"The Window" — Cécile Mclorin Salvant
Best Large Jazz Ensemble Album
"American Dreamers: Voices of Hope, Music of Freedom" — John Daversa Big Band featuring DACA Artists
Best Latin Jazz Album
"Back to the Sunset" — Dafnis Prieto Big Band
Best Traditional R&B Performance
"Bet Ain't Worth the Hand" — Leon Bridges and
"How Deep Is Your Love" — PJ Morton featuring Yebba
Best R&B Song
"Boo'd Up" — Larrance Dopson, Joelle James, Ella Mai and Dijon Mcfarlane, songwriters
Best Metal Performance
"Electric Messiah" — High on Fire
Best Rap/Sung Performance
"This Is America" — Childish Gambino
SAM SMITH AND NORMANI VIDEO…NEW BEACH MUSIC
The video for Sam Smith and Normani's new duet "Dancing with a Stranger" is now streaming on Apple Music exclusively, but it'll become available elsewhere later on today. Meanwhile, Sam says he wanted to work with Normani because he was so knocked out by one of her TV performances.
During an interview with Zane Lowe on Apple Music's Beats 1, Sam said Normani's performance of "Love Lies" on the 2018 Billboard Music Awards really impressed him.
"When I saw her do that on the Billboard Awards, I was like, 'Wow.' She's a triple threat. And you can tell that she works really hard," he explained.
KELLY CLARKSON'S NEW TV SHOW TRAILER DEBUTING SEPTEMBER 9TH
ARIANA GRANDE RELEASES COVER ART FOR "THANK U, NEXT"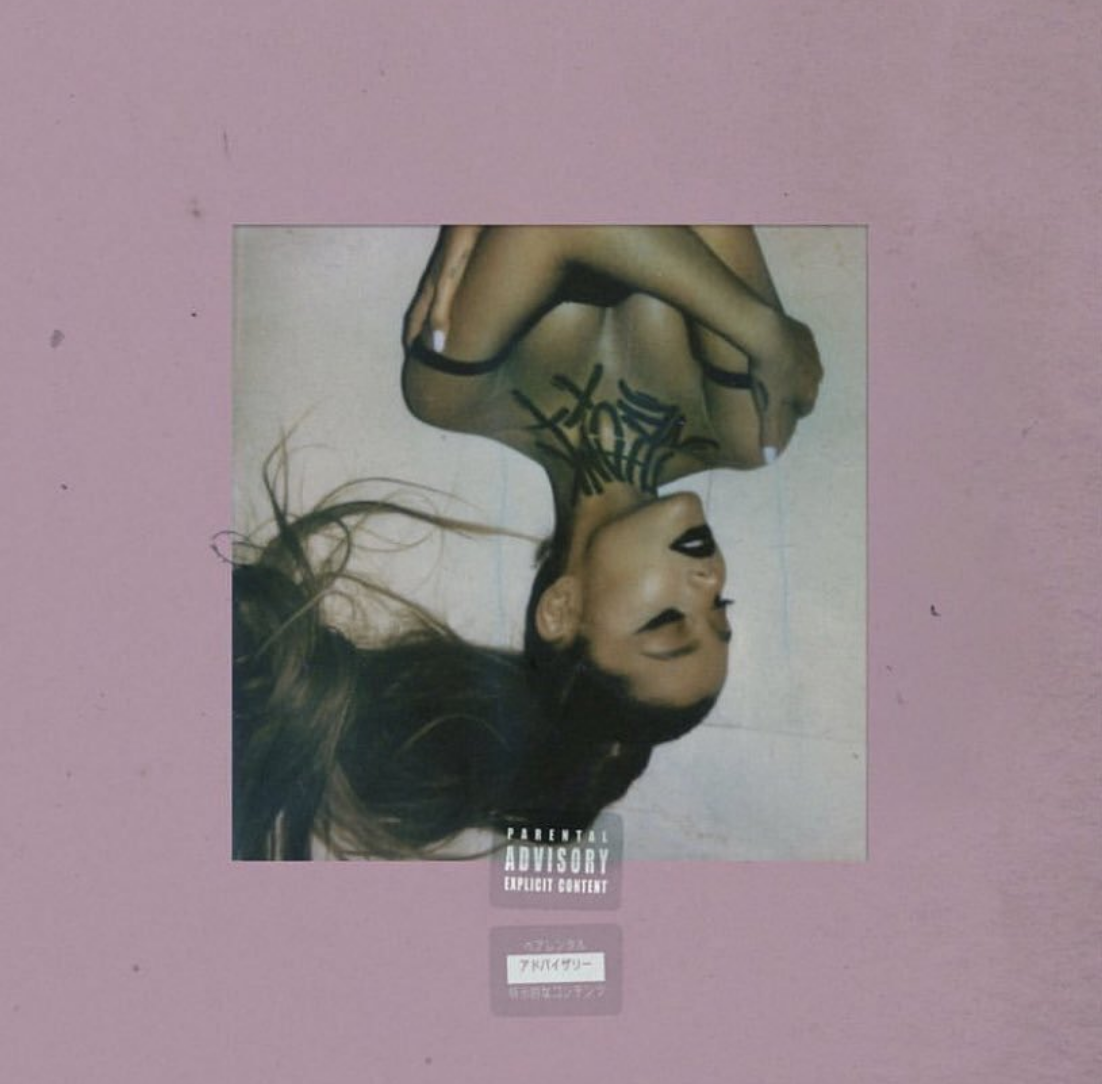 Ariana Grande has revealed the cover art for her upcoming album, Thank U, Next. The cover features a thick pink border around a photo of Grande, laying down topless (but covered by her crossed arms) and with the album title painted on her neck and upper chest. She said of the art, "this is my fav album cover i think. brian [Nicholson, one of G
Grande's backup dancers] painted me. fredo [Alfredo Flores, Grande's camera man] shot me. made with tru, deep friendship and love. just like this music."
LOVELYTHEBAND COMES TO TEXAS…TIX ON SALE 1/18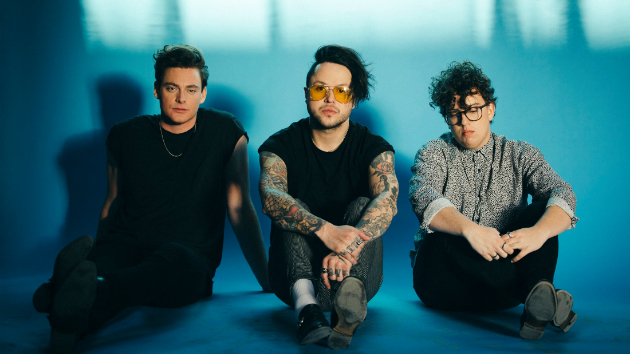 Lovelytheband will hit the road this spring on a North American headlining tour. The run kicks off March 26 in Peoria, Illinois, and will stretch all the way into June.
Tickets for the tour, which will feature support from Flora Cash and Jagwar Twin on select dates, go on sale this Friday, January 18 at 10 a.m. local time via lovelytheband.com.
5/15 — AUSTIN, TX, SCOOT INN
5/16 — DALLAS, TX, HOUSE OF BLUES
RIHANNA TEASES HER 9TH STUDIO ALBUM DUE THIS YEAR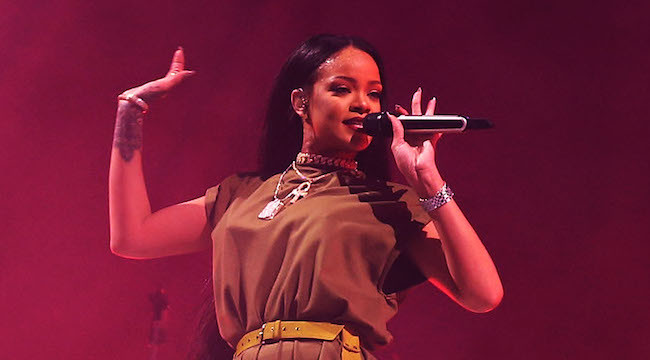 A few weeks ago, Rihanna promised fans on Instagram that her ninth studio album will be released in 2019, and on Sunday night, she shared a sneak peek of herself recording the new music. The 15-second clip, posted to her Instagram story, features the singer riffing in the studio. Of the 15 seconds, she's maybe vocalizing for two of the seconds, so you can't hear much. But Rih told Vogue last year that the upcoming record will be a return to the dancehall and reggae-inspired sound of her earlier albums, and influenced by Bob Marley and producer Supa Dups.
Check out the video from Rihanna's studio session below.
IMAGINE DRAGONS DAN REYNOLDS SHOWING OFF PHYSIQUE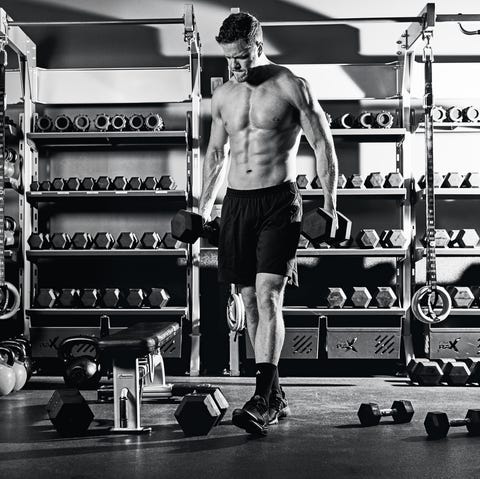 Imagine Dragons lead singer Dan Reynolds is showing off his shirtless physique in the new issue of Men's Health.
Here's what the 31-year-old entertainer had to share with the mag…
On his Thor-like physique: "It's a statement. It embraces the spirit of rock 'n' roll. I grew up loving Iggy Pop, Mick Jagger, Freddie [Mercury]—showmen."
On his mental health: "This has been the first time in ten years that I can say I have no depression. Sadness? Hell yeah—it's included some of the saddest times in my life—but no depression. I'm stronger than I've ever been."
On beating back physical and mental ailments without the help of drugs: "Pain medication ruins your vocal cords, and immunosuppressants made me get sinus infections all the time. I really had no other option than to completely clean up my diet and exercise every day."
For more from Dan, visit MensHealth.com
MAROON 5 FINDS SOMEONE TO JOIN THEM ONSTAGE AT SUPERBOWL HALFTIME SHOW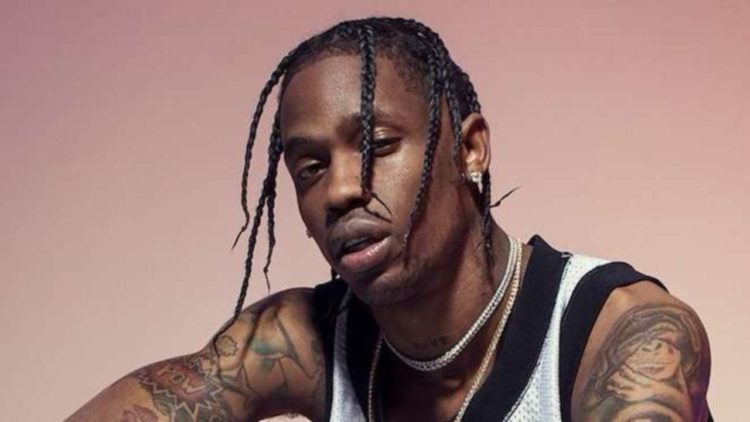 Maroon 5 was able to find someone to play the Super Bowl halftime show with them after all.
Travis Scott will join the "One More Night" group for the big show in Atlanta on Feb. 3, TMZ reports.
It's a big get for Maroon 5, too, as few artists have had a bigger year than Scott. Kylie Jenner's other half, 26, has dominated the charts since his third studio album, "Astroworld," was released in August.
Just last week it was reported that the Adam Levine-fronted band was struggling to find someone to join them for their Super Bowl LIII halftime show performance, in part because of the NFL's continued stance against players' right to protest.
MILEY GOES TOPLESS TO PROMOTE HER NEW SONG NOW PLAYING ON THE BEACH 96-POINT 5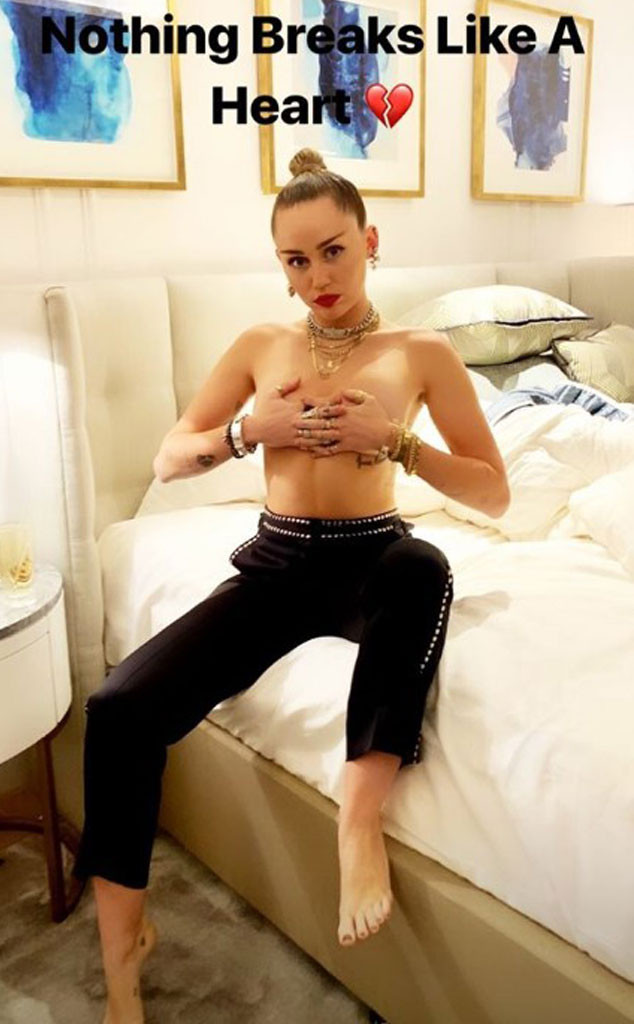 The musician posed topless in a new picture added to her Instagram story on Saturday that promoted her new single with Mark Ronson called "Nothing Breaks Like a Heart."The name of song was the caption of the photo of Cyrus in black studded pants, hair in a high bun and sitting on a bed.Cyrus and Ronson released the tune on Nov. 29 with a music video that tackles a number of controversial subjects, including religion, children with guns, kneeling for the National Anthem and more.
The "Wrecking Ball" singer and Grammy Award-winning producer gave a surprise performance in London on Friday night and sang an acoustic and "impromptu" rendition of "Nothing Breaks Like a Heart."Ronson strummed his guitar onstage while Cyrus sang vocals in front of a very enthusiastic crowd.
"THANK U, NEXT" IS THE FASTEST VIDEO TO REACH 100 MILLION VIEWS ON VEVO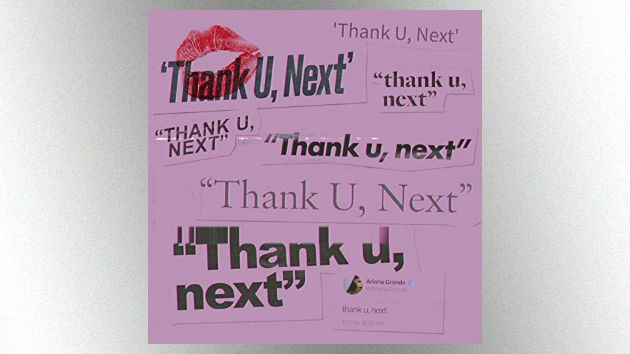 Over the weekend, Ariana Grande's video for "thank u, next" broke VEVO's 24-hour record, racking up over 50 million views.   Now, it's broken yet another VEVO record.
The clip, a tribute to the movies Bring It On, Legally Blonde, Mean Girls and 13 Going on 30, is now the video to reach 100 million views the fastest in the streaming platform's history.  It hit that mark fewer than four days after its release on Friday, November 30.
Due to the success of the "thank u, next" video, the song is likely to return to the top of the Billboard Hot 100 next week. It was just dethroned after three weeks by Travis Scott's track "Sicko Mode."
The success of the "thank u, next" video has also sparked an increase in viewings of the movies that inspired it.  Billboardreports that according to Amazon, streams for all four of those films increased an average of 33 percent each from the video's release on Friday through Sunday, as compared to the previous weekend.
HALSEY'S NEW VIDEO FOR BEACH MUSIC "WITHOUT ME" SEE IT HERE

Hitting all the possible feels, Halsey released the cathartic visual for her emotional track "Without Me" on Monday (Oct. 29). Narrating an explosive, toxic relationship, the video follows Halsey and a boyfriend in a mix of sweet moments and aggressive interactions — portraying an abusive relationship fueled by alcohol, bad decisions and passion.
ARIANA GRANDE'S "SWEETENER WORLD TOUR" COMING TO TEXAS!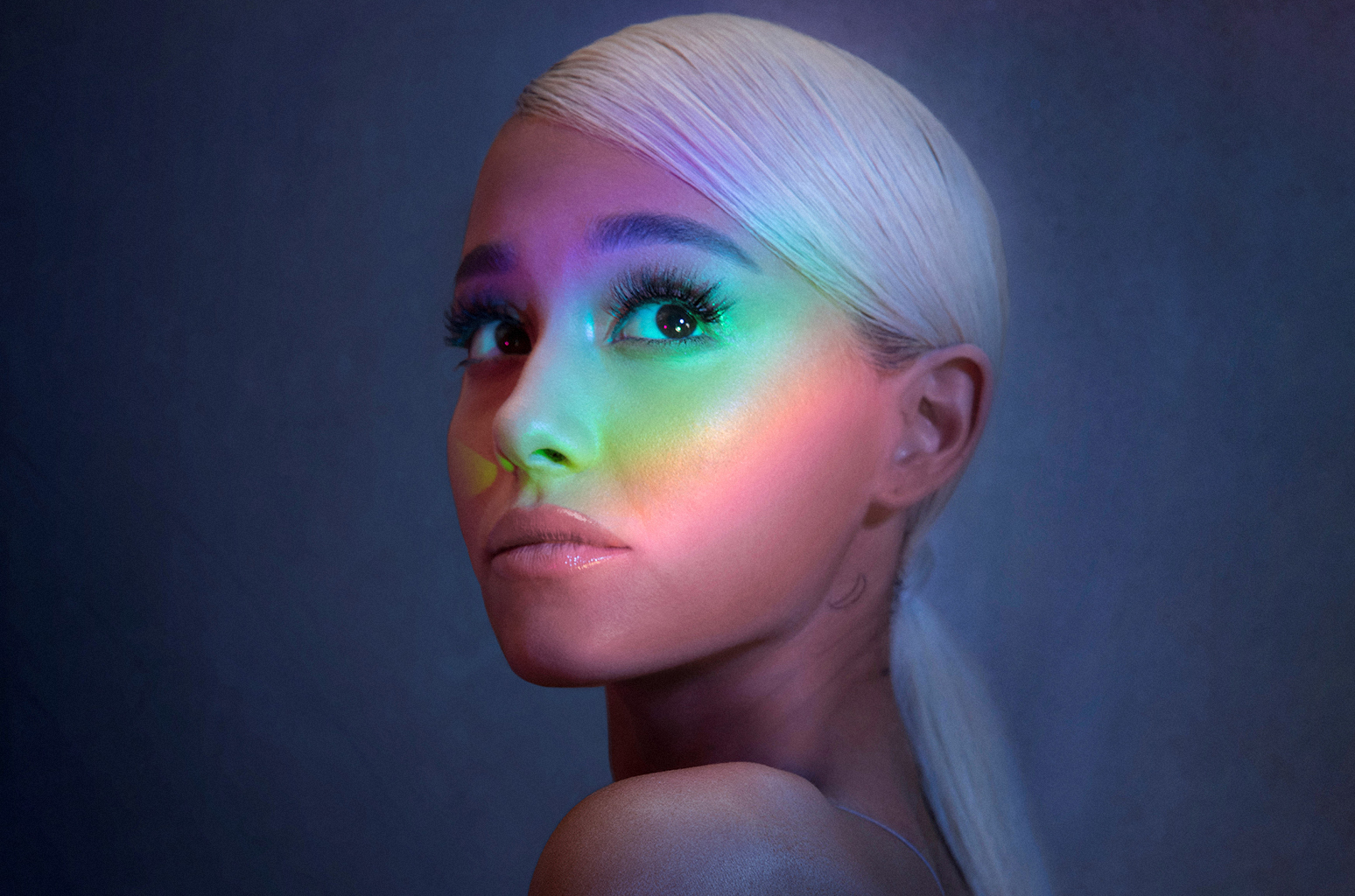 Arianators, the big reveal is here. Ariana Grande announced the Sweetener World Tour on Twitter Thursday (Oct. 25). An American Expresss presale begins Nov. 1, with more details to follow.
May 17 – San Antonio, TX – AT&T Center
May 19 – Houston, TX – Toyota Center
May 21 – Dallas, TX – American Airlines Center
MARIAH IS COMING TO TEXAS!!!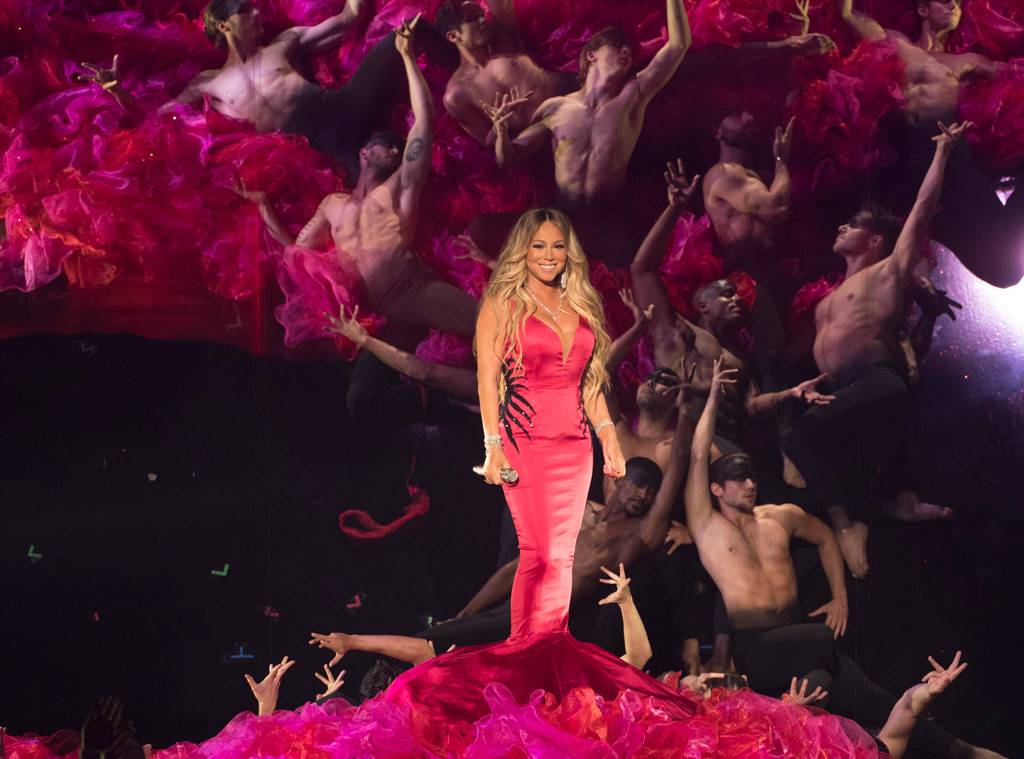 Mariah Carey is taking her act on the road.
Moments ago, the "GTFO" singer announced her Caution World Tour will kick off in February 2019. The 22-city run, produced by Live Nation, will start in Texas and will end in Pennsylvania. Legacy members of her official fan community, Honey B. Fly, will receive first access to buy tickets Oct. 23 at 10 a.m. local time. Fans may purchase a "Honey B. Fly Live Pass" starting Oct. 22; fans who are already registered need simply to upgrade their account on MariahCarey.com.
Beginning Oct. 23 at 10 a.m. local time, Citi cardmembers will also have access to buy pre-sale tickets via Citi's Private Pass program; the promotion will last until Oct. 25 at 10 p.m. local time.
Tickets will go on sale to the general public starting Oct. 26 at LiveNation.com. Canadian and U.S. residents who purchase tickets online will also be able to redeem a digital or physical copy of the diva's 15th studio album Caution (available Nov. 16); copies must be redeemed by May 6.
Feb. 27, 2019: The Pavilion at Toyota Music Factory in Dallas, TXMarch 1, 2019: Smart Financial Centre at Sugar Land in Houston, TX
TWENTY ONE PILOTS ANNOUNCE TOUR DATES.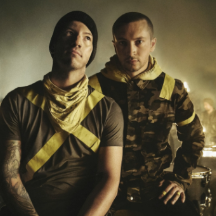 Twenty One Pilots' have announced a 2019 U.S. tour in support of their forthcoming album, Trench.
Here are Twenty One Pilots' 2019 U.S. tour dates:
5/31 — Grand Rapids, MI, Van Andel Arena
6/1 — Buffalo, NY, KeyBank Center
6/4 — Brooklyn, NY, Barclays Center
6/7 — Pittsburgh, PA, PPG Paints Arena
6/8 — Atlantic City, NJ, Boardwalk Hall
6/9 — Charlottesville, VA, John Paul Jones Arena
6/11 — Raleigh, NC, PNC Arena
6/12 — Charlotte, NC, Spectrum Center
6/14 — Jacksonville, FL, Jacksonville Veterans Memorial Arena
6/15 — Miami, FL, AmericanAirlines Arena
6/16 — Orlando, FL, Amway Center
6/18 — Birmingham, AL, Legacy Arena at the BJCC
6/19 — New Orleans, LA, Smoothie King Center
6/21 — Houston, TX, Toyota Center
6/23 — Austin, TX, Frank Erwin Center
6/25 — Oklahoma City, OK, Chesapeake Energy Arena
6/26 — Memphis, TN, FedExForum
6/28 — Indianapolis, IN, Bankers Life Fieldhouse
6/29 — Columbus, OH, Nationwide Arena
MARSHMELLO'S HELMIT STAYS ON FOR NOW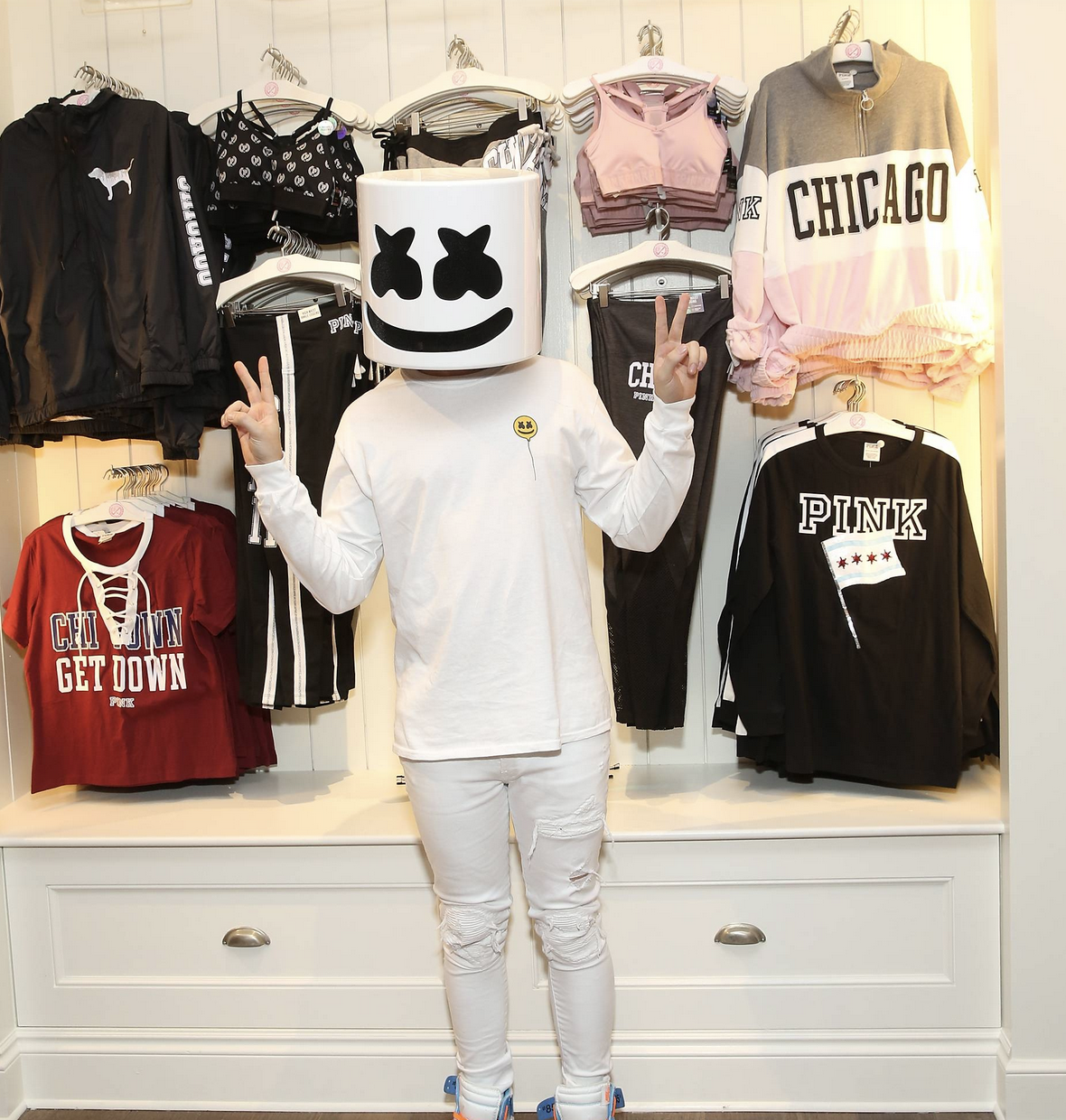 Victoria's Secret teamed up with Marshmello (who you may know from his collaborations with Selena Gomez on "Wolves," Bastille's "Happier" and Khalid's "Silence,") to help relaunch the PINK Nation mobile app. To spread the word, they created an epic day of fun, food and tunes (DJ'd by Marshmello) throughout the city of Chicago.
If you're unfamiliar with the DJ-ing sensation (he has 12 million Instagram followers!), he is notorious for keeping his marshmallow helmet on at all times and rarely speaks. In fact, during an interview with PEOPLE, he texted his responses to our questions.
When asked how uncomfortable his helmet is on a scale from 1-10 (10 being the most uncomfortable) he responded with an 8, saying "nothing" will ever compel him to show his face to the public. "The helmet is on for good," he wrote.
He does occasionally make an exception to his no-talking rule. "I love interacting with the mellogang," he says about his fan base. "I speak on stage and to them when I meet them."