TODAY ON THE JOE KELLEY SHOW
10/19/2018
      WORKDAY POP QUIZ @ 3:15PM-
TODAY'S QUESTION: 
YES OR BS:  THERE REALLY IS A MEDICAL CONDITION KNOWN AS DEAD BUTT SYNDROME"

WIN TWO TICKETS TO SEE BLUE OCTOBER!!!
     COMMUTER'S QUIZ
TODAY'S QUESTION:
RETURNS MONDAY
WIN A $25 GIFT CARD TO THE OUTLETS AT CORPUS CHRISTI BAY IN ROBSTOWN
WIN $25 GIFT CARD TO CORPUS CHRISTI OUTLETS

                                   ALSO ON THE SHOW
                            At 2:30p
NOW THERE'S BLINDERS FOR THE WORKSPACE
                       At 245p
SMITHFIELD WORKER CAUGHT PEEING ON PRODUCTION LINE
   At 345p
ITS THE LATEST FLAVOR SENSATION: SEA SALT,   BUT NOW THERE'S A SIDE EFFECT
                  At 415p
A MANSIZED KLEENEX CONTROVERSY

                        At 430pm
HIDDEN HALLOWEEN DANGER ALERT

                     At445p
      TIME FOR ANOTHER JOE KELLEY SHOW "VIRAL FASHION TREND ALERT"
KICKOFF THE WEEKEND IN KINGSVILLE AT THE BETTER NISSAN…SAMES NISSAN KINGSVILLE 5P-7P
Live @ Sames Nissan in Kingsville. These deals are incredible!

Posted by The Beach 96.5 on Friday, October 12, 2018
 REPO JOE IS LIVE AT SAMES NISSAN!!! WIN BLUE OCTOBER TICKETS
     MORE INFO YOU NEED FROM RECENT SHOWS
      ITS A MAJOR MEAT RECALL….DO YOU HAVE THIS MEAT?

THE  RECALL LIST
• 3-lb. chubs of "OUR CERTIFIED 73/27 FINE GRIND GROUND BEEF" with a USE OR FREEZE BY JUL/11/18 and case code 00228749057646.
• 3-lb. chubs of "OUR CERTIFIED 73/27 FINE GRIND GROUND BEEF" with a USE OR FREEZE BY JUL/11/18 and case code 00228749002653.
• 10-lb. chubs of "EXCEL 73/27 FINE GRIND GROUND BEEF" with a Use/Frz. By Jul 11 and case code 00228749089098.
• 10-lb. chubs of "EXCEL 73/27 FINE GRIND GROUND BEEF" with a Use/Frz. By Jul 11 and case code 90028749002751
• 10-lb. chubs of "EXCEL 81/19 FINE GRIND GROUND BEEF" with a Use/Frz. By Jul 11 and case code 90028749003536.
• 10-lb. chubs of "EXCEL GROUND BEEF 81/19 FINE GRIND" with a Use/Frz. By Jul 11 and case code 00228749003568.
• 10-lb. chubs of "EXCEL CHUCK GROUND BEEF 81/19 FINE GRIND" with a Use/Frz. By Jul 11 and case code 90028749402773.
• 20-lb. chubs of "EXCEL 81/19 FINE GRIND GROUND BEEF COMBO" with a Use/Frz. By Jul 11 and case code 90028749073935.
• 10-lb. chubs of "Sterling Silver CHUCK GROUND BEEF 81/19 FINE GRIND" with a Use/Frz. By Jul 11 and case code 00228749702416.
• 10-lb. chubs of "CERTIFIED ANGUS BEEF CHUCK GROUND BEEF 81/19 FINE GRIND" with a Use/Frz. By Jul 11 and case code 90028749802405.
• 10-lb. chubs of "CERTIFIED ANGUS BEEF CHUCK GROUND BEEF 81/19 FINE GRIND" with a Use/Frz. By Jul 11 with case code 00228749802413.
• 10-lb. chubs of "Fire River Farms CLASSIC GROUND BEEF 81/19 FINE GRIND" with a USE/FREEZE BY: 07/11/2018 with case code 90734730297241.
TRACK YOUR KID'S SCHOOL BUS APP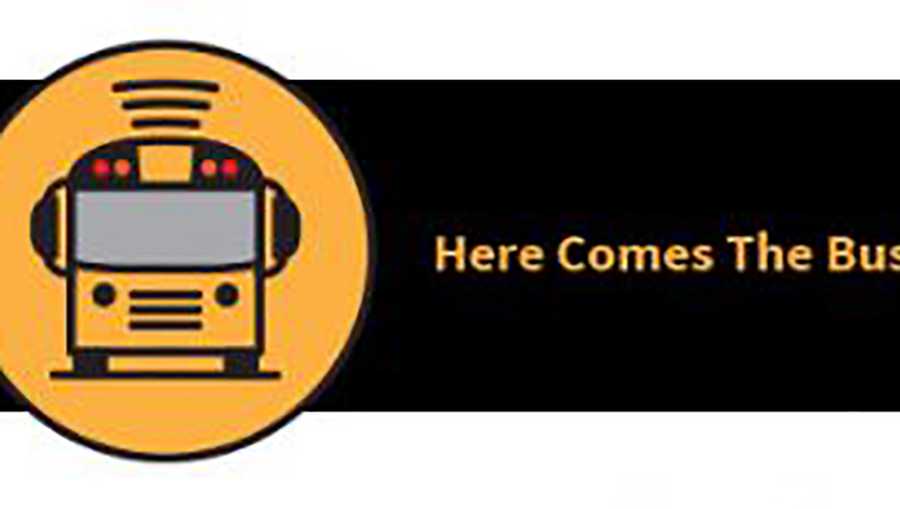 ARBYS' HAS A FREE "SANDWICHES FOR LIFE" OFFER

   ANOTHER DAY ANOTHER FOOD RECALL THIS ONE FOR                                               POTENTIAL BOTULISM
The voluntary recall involves 15-ounce cases of Taco Bell Salsa Con Queso Mild Cheese Dip with "best used" dates ranging from Oct. 31, 2018, to Jan. 23, 2019, the company said in a statement. There have been no reports of illness related to the product to date, the company said. The product being recalled was distributed only to retailers in the U.S.
Botulism is a rare type of potentially fatal food poisoning that can cause symptoms such as dizziness, double vision and difficulty breathing.
Consumers are advised not to consume the product and return it to the place of purchase for an exchange or full refund. Those with questions can call Kraft Heinz at (800) 310-3704 Monday through Friday, 9 a.m. to 6 p.m. Eastern time, for a full refund.

JOE KELLEY SHOW EXTRA: A 3 SECOND TEST TO TELL IF YOU'RE DE-HYDRATED IN THIS SOUTH TEXAS HEAT
---
RECENT SHOW HIGHLIGHTS
DON'T EAT THIS!!!
                                   
The Kellogg Company, which makes Honey Smacks, specifically recalled 15.3- and 23-ounce packages of the cereal. The recalled boxes have a "best if used by" date of June 14, 2018 through June 14, 2019; the 15.3-ounce size has a UPC code of 38000 39103, and the 23-ounce size has a UPC code of 38000 14810.
 IHOP NOW IHOB

                               KEEP THOSE VALUABLES SAFE

                                       Warning!!! Reboot Immediately
Another exciting Joe Kelley Show "Viral Food Trend"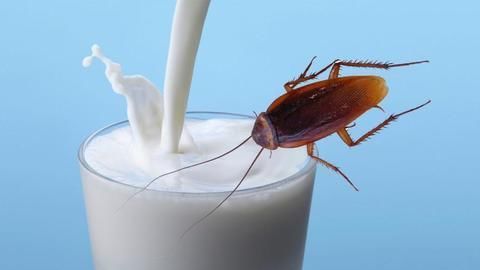 Another Joe Kelley Show "Fashion Trend Alert"

Joe Kelley guesses what you had for dinner.

A Joe Kelley Warning for Parents who Vape

THE LATEST WEDDING FAD ALERT

ANOTHER EXCITING JOE KELLEY SHOW EDITION OF "WHAT'S NEW IN BEER"

GOOD NEWS BAJA BLAST FANS!!!

ANOTHER EXCITING JOE KELLEY SHOW EDITION OF "WHAT'S NEW IN FAST FOOD"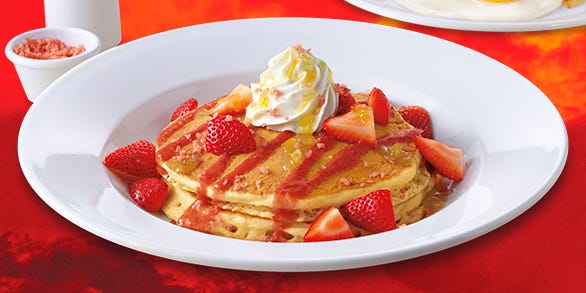 DOES EVEN ONE OF THESE  DO DAMAGE?

Another exciting edition of "THE ROBOTS ARE COMING FOR OUR JOBS"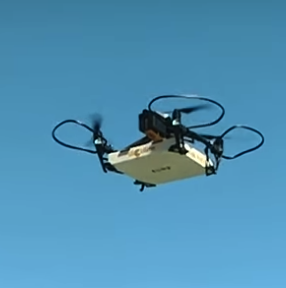 DANGER IN THE BATHROOM!

  MUSIC NEWS
ARE YOU READY FOR THE WEEKND MOVIE STAR?
The Weeknd may be heading to the big screen.
The Grammy-winning singer, born Abel Makkonen Tesfaye, was spotted at the New York City hotspot 1 OAK earlier this week, filming a scene for Adam Sandler's upcoming film, Uncut Gems, sources tell the New York Post.
"They're filming there and took over for several days," says the source. "They're shooting a club scene."
The Weeknd reportedly performed during the filming, but it's unclear how big his role is in the movie.
Uncut Gems, executive produced by Martin Scorsese, stars Sandler as a jewelry store owner with a gambling problem, searching for a way to pay off his debts. Eric Bogosian, Judd Hirsch and Idina Menzel co-star.
NEW MARIAH CAREY CD "CAUTION" COMING 11/15
Mariah Carey has just made a big announcement – she has a new album coming out next month!
The superstar singer revealed that her fifteenth studio album will be titled Caution and will be released on November 16.
Singles on the album have already included "GTFO" and "With You."
Mariah announced the news on Monday (October 15) with a video posted to her Twitter account with the help of her son!
NEW KHALID CD COMING FRIDAY 10/19
After winning an American Music Award Tuesday for Favorite Male Artist — Soul/R&B, Khalid just announced he's dropping a new EP on October 19.
The 20-year old singer posted on Instagram the cover art of him sitting in front of a house. In the caption, he wrote, "Suncity The EP. 10/19. start of a new era."
Suncity is the follow-up to Khalid's 2017 double platinum debut album, American Teen. The album led to three Grammy nominations, including Best New Artist, and Best R&B Song for "Location."
Khalid's latest single, "Better" is dedicated to El Paso, Texas, the city which honored him with Khalid Day on September 13.
TWENTY ONE PILOTS ANNOUNCE TOUR DATES.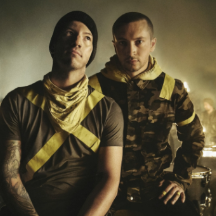 Twenty One Pilots' have announced a 2019 U.S. tour in support of their forthcoming album, Trench.
Here are Twenty One Pilots' 2019 U.S. tour dates:
5/31 — Grand Rapids, MI, Van Andel Arena
6/1 — Buffalo, NY, KeyBank Center
6/4 — Brooklyn, NY, Barclays Center
6/7 — Pittsburgh, PA, PPG Paints Arena
6/8 — Atlantic City, NJ, Boardwalk Hall
6/9 — Charlottesville, VA, John Paul Jones Arena
6/11 — Raleigh, NC, PNC Arena
6/12 — Charlotte, NC, Spectrum Center
6/14 — Jacksonville, FL, Jacksonville Veterans Memorial Arena
6/15 — Miami, FL, AmericanAirlines Arena
6/16 — Orlando, FL, Amway Center
6/18 — Birmingham, AL, Legacy Arena at the BJCC
6/19 — New Orleans, LA, Smoothie King Center
6/21 — Houston, TX, Toyota Center
6/23 — Austin, TX, Frank Erwin Center
6/25 — Oklahoma City, OK, Chesapeake Energy Arena
6/26 — Memphis, TN, FedExForum
6/28 — Indianapolis, IN, Bankers Life Fieldhouse
6/29 — Columbus, OH, Nationwide Arena
MARSHMELLO'S HELMIT STAYS ON FOR NOW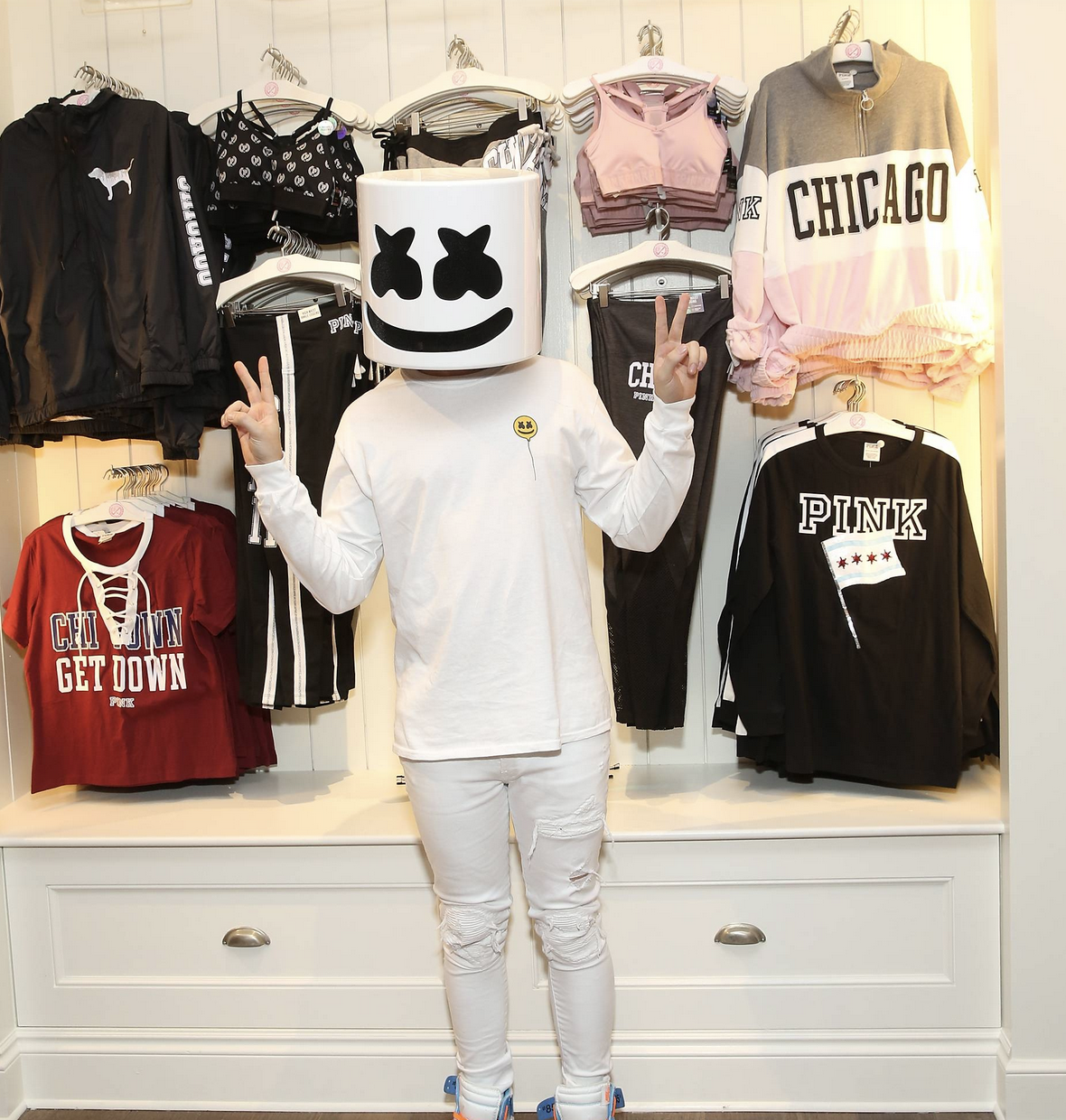 Victoria's Secret teamed up with Marshmello (who you may know from his collaborations with Selena Gomez on "Wolves," Bastille's "Happier" and Khalid's "Silence,") to help relaunch the PINK Nation mobile app. To spread the word, they created an epic day of fun, food and tunes (DJ'd by Marshmello) throughout the city of Chicago.
If you're unfamiliar with the DJ-ing sensation (he has 12 million Instagram followers!), he is notorious for keeping his marshmallow helmet on at all times and rarely speaks. In fact, during an interview with PEOPLE, he texted his responses to our questions.
When asked how uncomfortable his helmet is on a scale from 1-10 (10 being the most uncomfortable) he responded with an 8, saying "nothing" will ever compel him to show his face to the public. "The helmet is on for good," he wrote.
He does occasionally make an exception to his no-talking rule. "I love interacting with the mellogang," he says about his fan base. "I speak on stage and to them when I meet them."
BEACH MUSIC "HAPPIER" MARSHMELLO FT. BASTILLE VIDEO SEE IT HERE
BEACH MUSIC BAZZI AND CAMILA…"SHE CRUSHED IT"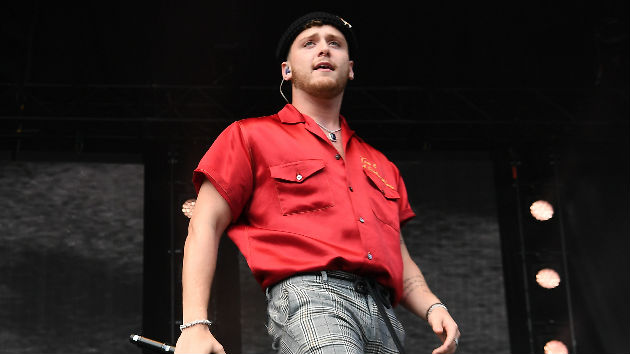 Months ago, Camila Cabello said she was a fan of Bazzi's hit "Mine."  Then, Camila tapped Bazzi to open for her on her first solo tour.  Now, the two are finally singing together, on a new version of Bazzi's song "Beautiful."  Bazzi explains why it took so long for them to record something.
"We just been waiting to get something in the books and waiting for a moment where we could both shine together," he tells ABC Radio. "And 'Beautiful' felt like the perfect time."
Bazzi says it's notable that he asked Camila to join him on this particular song, the original version of which appears on his dbut album Cosmic.
"That's one of the first records I made in the direction of Bazzi and Cosmic and the whole sound," he explains. "So, I mean, it's such an important record to me, and putting her on it was big for me.  But she crushed it!"
PINK SHATTERS BRUNO MARS CONCERT RECORD IN NEW ZEALAND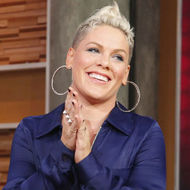 Pink's recent run of shows in Auckland, New Zealand has broken box office records.
The six sold-out shows at Spark Arena, which took place from September 4-11, attracted 73,087 fans, setting the record for highest concert attendance at that venue.
Pink's shows broke the record set by Bruno Mars in March of this year: He drew 48,783 fans over four shows. Before Bruno, Beyonce held the record.
In a statement, Michael Coppel, the chairman concert promoter Live Nation Australia, said, "Thank you for playing these six incredible shows – you have given New Zealanders, who traveled from all over the country, an unforgettable experience that has now officially gone down in history."
magical." pic.twitter.com/KwOnsU7cH2
NEW VIDEO FOR BEACH MUSIC "CONNECTION"
        SHAWN MENDES NOT LOOKING FOR LOVE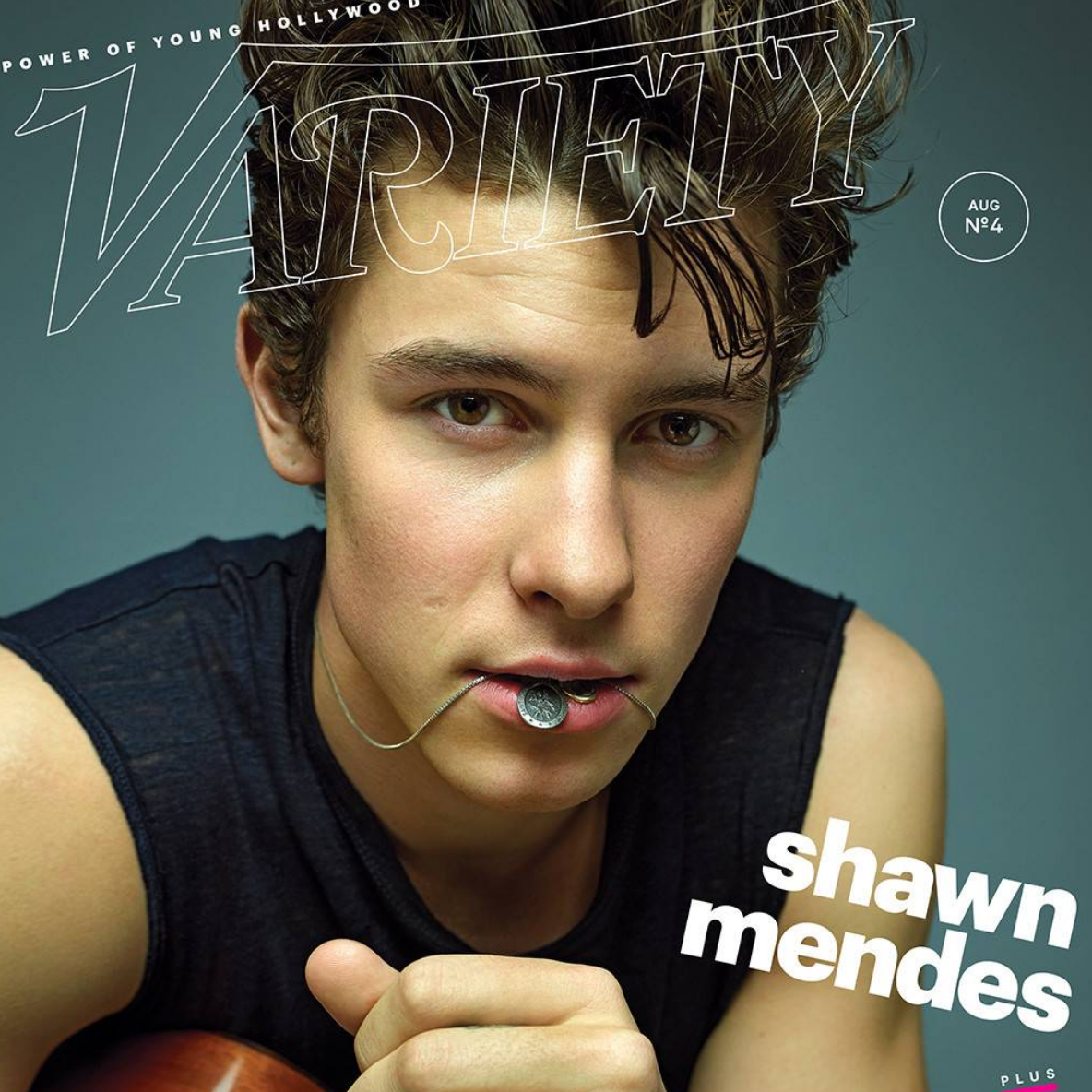 Shawn Mendes isn't looking for love—at least not right now.
The 20-year-old "Nervous" singer, who is profiled in Variety's Power of Young Hollywood issue alongside comedian Pete Davidson and actress Amandla Stenberg, insists he is happily, decidedly single. "I'm not currently dating anyone, but it's not because I don't have time—I don't know if I'd be dating anyone if I was home in Pickering, either. It hasn't stumbled across me, and I'm not chasing it. Of course, seeing all those other artists and people in relationships, you think, 'Maybe it would be nice; who would be great for me?'" the singer-songwriter says. "And that's when you realize: 'This is wrong. Let it be. I'm not supposed to be with anyone right now.'"
For now, Mendes is focused on preparing for his upcoming world tour. "I want to push myself to my limit of what I can handle and play as many shows and write as many songs as I can and fly around the world 10,000 times in a year, pushing myself to the point where it seems crazy," he says, citing his friend Ed Sheeran as an example of someone who's paved the way for him. "He's just nonstop movement, and there's something so exciting about pulling at that energy."
ARIANA'S SWEETNER NOTCHES ALLTIME STREAM RECORD
It wasn't enough for Ariana Grande to notch the third No. 1 album of her career with her latest project Sweetener. No, she had to break a new record along the way as well. Billboard has recently confirmed that Grande's fourth album officially logged the largest streaming week for a pop album by a female artist. The songs on Sweetener collectively accumulated a staggering 126 million on-demand audio streams in its opening week alone, helping account for 231,000 copies sold overall.
NEW BEACH MUSIC: CHAINSMOKERS WITH EMILY WARREN NEW MUSIC VIDEO
Earlier this week, The Chainsmokers unleashed six new versions of recent single "Side Effects" on the world, including a remix from Fredde Le Grand, but the New York City duo is ready to present a new dimension of the original — the third dimension.
"Side Effects" gets a fun music video starring Riverdale's Camila Mendes today (Aug. 21). The actress plays Veronica on the CW show, but here, she plays a fed-up hotel employee who's less than stoked to get the "great news" she'll be working all weekend.
ONEREPUBLIC SUPPORTS MEMBER TOUCHED BY GUN VIOLENCE/NEW MUSIC NOW ON THE BEACH 96.5
OneRepublic is supporting one of their own with a huge cash donation.
On Twitter, the group wrote, "The wife of one of our family within the 1R team just got shot through the back while walking her dogs. Please help us help this family recover & bring attention to the EPIDEMIC of gun violence in this country. Thank you."
In an accompanying video, the group explains that the victim is the wife of a guy who's worked closely with the band for years, and was on stage with them in Los Angeles when the incident occurred in Nashville.
14 SENT TO HOSPITALS AT BACKSTREET BOYS EVENT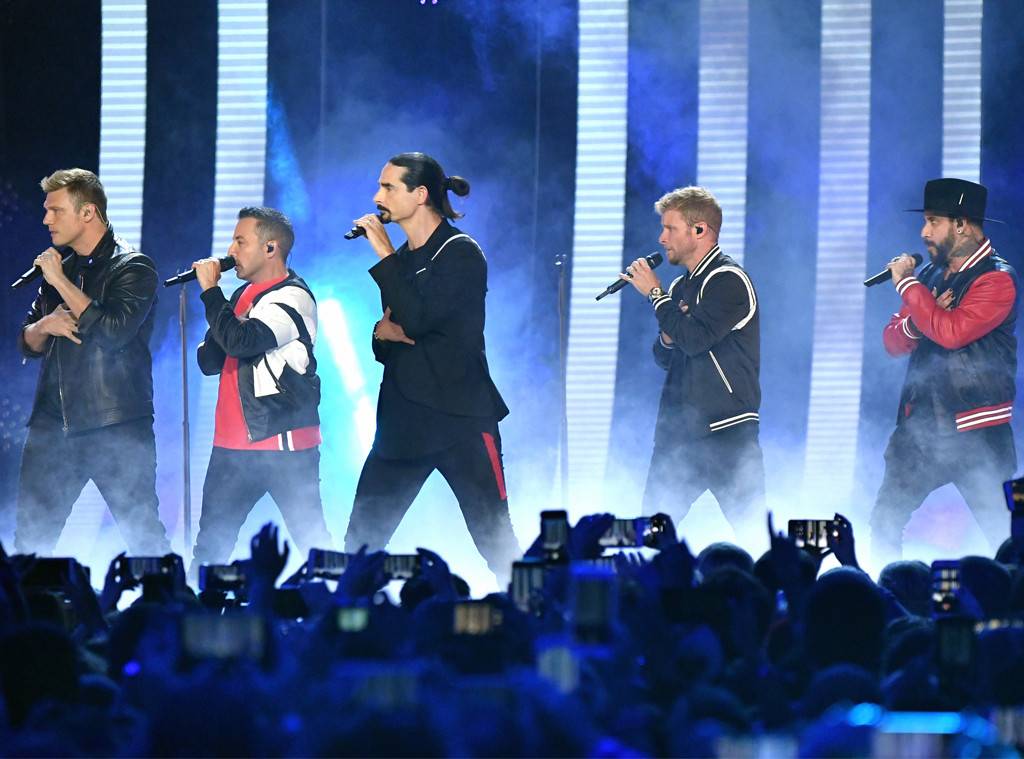 At least 14 people have been injured and transported to hospitals after trusses holding up the entrance to a resort where the Backstreet Boys were set to begin a concert in Oklahoma collapsed.
WinStar World Casino and Resort says in a statement Saturday that the resort began an evacuation at about 5pm when lightning was within four miles of the casino, reports the AP. The company says about 150 patrons did not evacuate and "the storm hit and knocked over the concert entrance trusses with 70 [to] 80 mile an hour winds and heavy rain," a casino rep tells E! Online.
"We know that fans often suffer through inclement weather for their favorite acts," says the rep, "but this was an unusual event and our thoughts are with those who were injured during this storm."
Of the 14 people taken to a hospital, two have been released. WinStar later said the concert was postponed to a later date.
GET READY FOR NEW BEACH MUSIC COMING FRIDAY
Calvin Harris aims to make summer 2018 a bit hotter with the announcement of his new collaboration "Promises" with Sam Smith, arriving Friday.
Harris is currently riding high off the success of "One Kiss" with Dua Lipa, which currently sits at No. 30 on the Billboard Hot 100 and has been on the chart for 17 weeks.
JOHN MEYER'S NEW HOUSE BOUGHT FROM ADAM LEVINE BROKEN INTO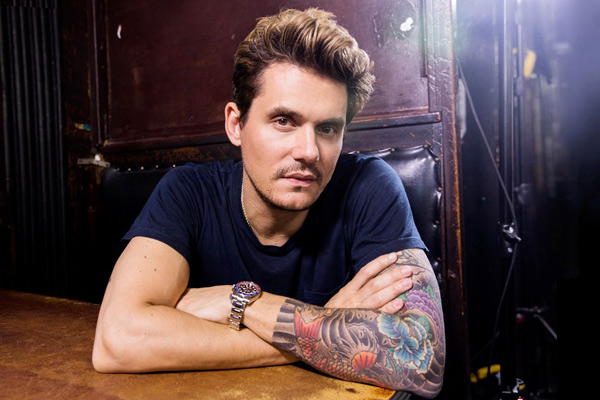 John Mayer's home has reportedly been burglarized.
The singer's Beverly Hills home was broken into on Friday after an intruder smashed a bedroom window, according to TMZ.
The Los Angeles Police Department confirmed to PEOPLE that the break-in occurred in the same neighborhood where Mayer, who is currently promoting his latest song "New Light," had purchased a home in May.
Authorities also revealed the intruder took property, which TMZ estimated is worth "$100,000 – 200,000" during the incident that happened around 12:09 p.m. local time. Items reportedly stolen included "music equipment" and pieces from Mayer's extensive watch collection, which the guitarist previously said was worth "tens of millions."
A security guard noticed the broken window and called police.
DRAKE SCORED ANOTHER CHART RECORD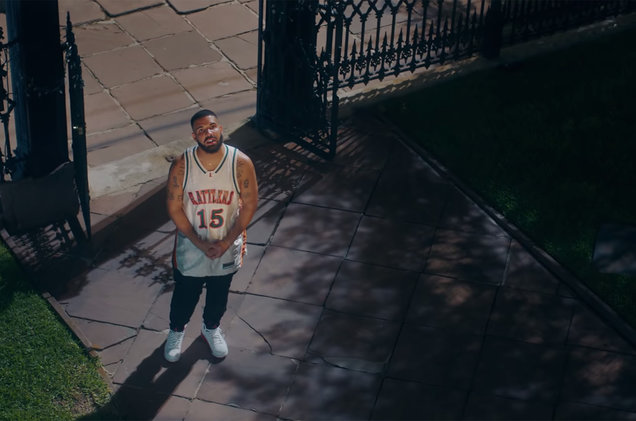 Drake reaches a milestone on Billboard's Rhythmic Songs airplay chart (dated Aug. 11), as he becomes the first act to reach 100 total weeks in the top slot since the chart began in October 1992. He arrives at the triple-digit figure as "In My Feelings" lifts 2-1 thanks to a 13 percent jump in plays in the week ending Aug. 5, according to Nielsen Music.
The superstar's 100th career week at No. 1 edges out Rihanna, who has logged 99 total weeks in charge. Here's a look at the artists with the most weeks atop Rhythmic Songs in the chart's history:
100, Drake
99, Rihanna
61, Usher
46, Mariah Carey
44, Nelly
38, 50 Cent
37, Lil Wayne
35, Boyz II Men
34, T. Pain
32, T.I.
COUNTDOWN ON TO NEW ARIANA GRANDE CD "SWEETNER"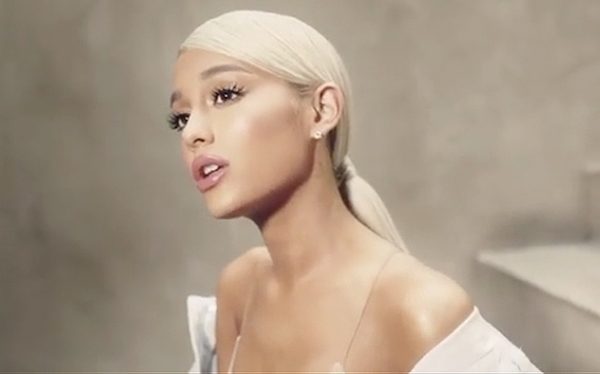 Ariana Grande is sweetening the deal for her fans.
After her album, Sweetener, is released on August 17, she'll be performing three exclusive shows dubbed The Sweetener Sessions.
"surprise. i'm doing a lil thing called the sweetener sessions to celebrate release week w @americanexpress," Ariana tweeted. "On sale 10 am local tmrw #amexlife ! the first of the sweetener sessions will take place in ny after the vmas. be der."
The New York City show will take place on August 20. There will also be a Chicago show on August 22, followed by a Los Angeles show on August 25.
POST MALONE AND TRAVIS SCOTT PERFORM 8/20 MTV VMA'S
Astroworld will meet beerbongs & Bentleys at the MTV Video Music Awards, as Travis Scott and Post Malone have been added to the performance list for the show on August 20.
Scott will be giving his first solo VMA performance, and he'll deliver a medley from his new Astroworld album. The Houston rapper celebrated the album's release Monday by taking over Six Flags Magic Mountain in Valencia, California for a listening party, according to E! News. Girlfriend Kylie Jenner joined him to enjoy several rides, and her sister Kendall, as well as Jaden Smith, also attended the party.
At the VMAs, Post Malone is nominated for Artist of the Year, and Song of the Year for "rockstar" featuring 21 Savage.
Cardi B leads all artists with ten nominations, followed by The Carters, Beyonce and JAY-Z, who received eight nominations. Jennifer Lopez will receive the Michael Jackson Video Vanguard Award.
The 2018 MTV Video Music Awards will air live from Radio City Music Hall in New York on Monday, August 20 at 9 p.m.
HALSEY ADVISING JENNIFER HUDSON'S TEAM ON "THE VOICE"
Halsey is headed to Season 15 of "The Voice"!
The singer will join Jennifer Hudson's team as an advisor.
Halsey, currently on tour, is best known for her 2017 album "Hopeless Fountain Kingdom" and mega-hit "Bad at Love."
Fans of "The Voice" won't want to miss the Sept. 24 premiere on NBC as Jennifer, Kelly Clarkson, Adam Levine and Blake Shelton kick off the blind auditions.
DRAKE WANTS TO TRADEMARK THE PHRASE "GOD'S PLAN"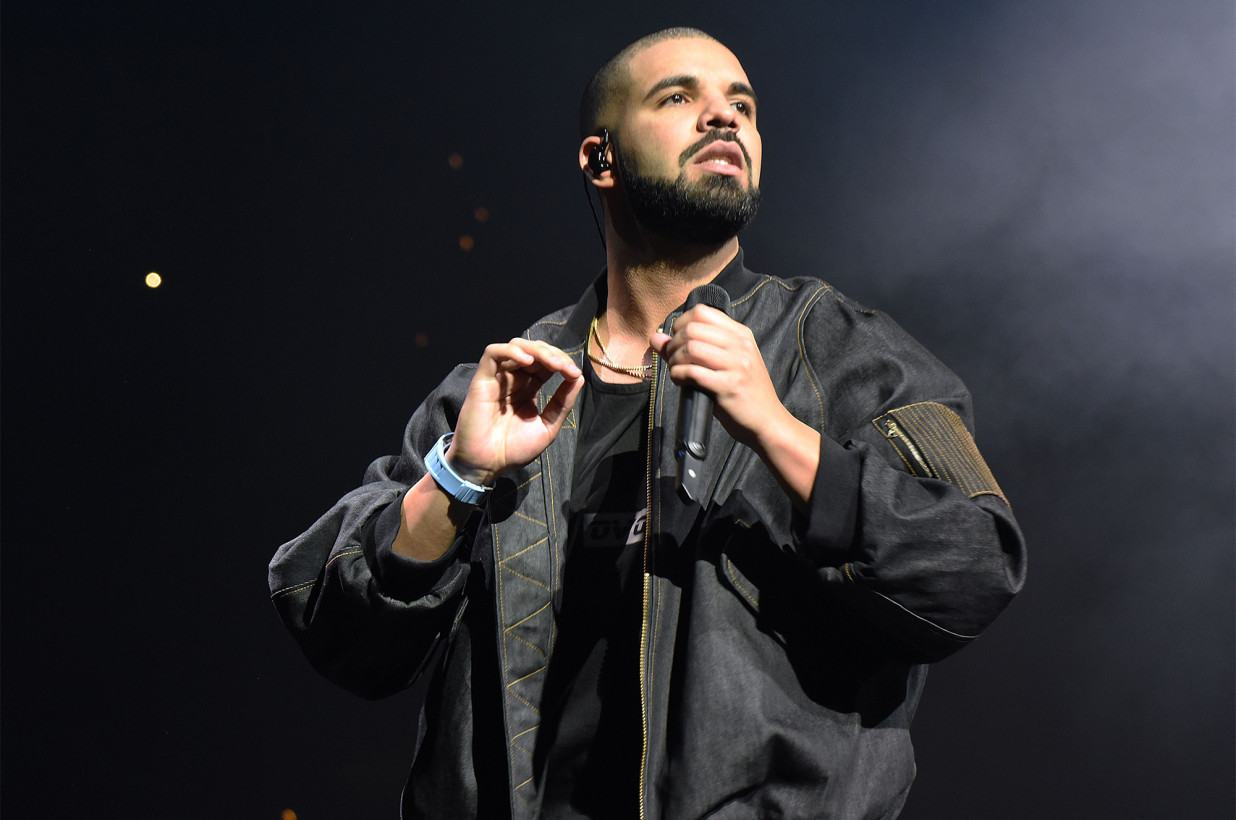 Drake wants to make sure no one profits off of "God's Plan."
The Canadian rapper, 31, has filed an application to trademark the phrase, which is the title of his popular 2018 song, according to documents obtained by Page Six on Tuesday.
While the July 31 filing suggests that Drake plans to use the phrase for things you'd expect like music, clothing, marketing and promotions, it also looks like he might be planning to use it for a game show to be broadcast on TV and the internet.
Presented as part of the evidence for his claim on the trademark are screenshots of the "God's Plan" music video, its Wikipedia page and coverage of the song in various music publications.
BE CAREFUL WHAT YOU EAT WHEN TOURING , PINK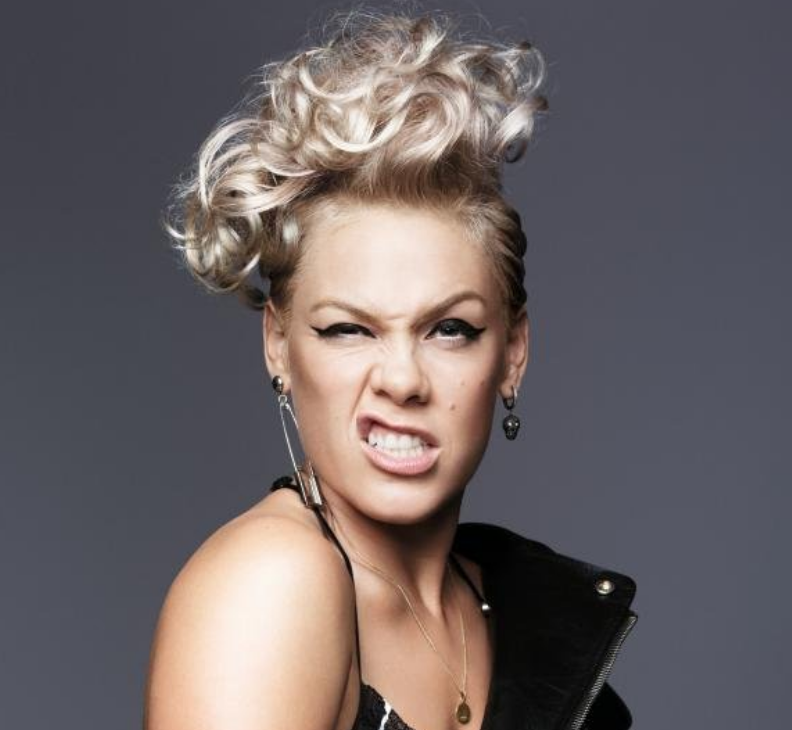 Pink has postponed an additional concert in Sydney on Monday after being hospitalized to treat a gastric virus. The news was shared just hours before she was due to take the stage at the sold-out show.
"Pink was admitted to hospital in Sydney on Sunday night, suffering from dehydration," Live Nation, the producer of Pink's Beautiful Trauma World tour, tweeted of the singer. "She was treated and discharged. She was readmitted to hospital today and diagnosed with a gastric virus. Pink will remain in hospital overnight, continuing her treatment and recovery."
ANOTHER CHART RECORD FOR IMAGINE DRAGONS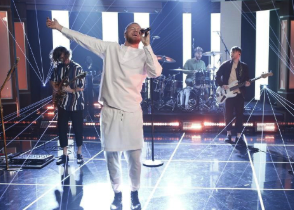 Imagine Dragons has earned yet another Billboard milestone.
Thanks to their new single "Natural," now playing on the Beach 96.5 , Dan Reynolds and company are the first artists to simultaneously own each of the top four spots on the publication's Hot Rock Songs chart, which combines radio airplay with sales and streaming data.
"Natural," which was released in July, currently sits at number four on Hot Rock Songs. "Believer" is slotted right in front of it at #3, while "Whatever It Takes" and "Thunder" occupy spots #2 and #1, respectively.
While ID is the only band to monopolize the top four spots on Hot Rock Songs, one other artists has held the top three spots at the same time: Twenty One Pilots. The duo achieved that feat with "Ride," "Heathens" and "Stressed Out."
SHAWN MENDES SCORES A CHART ACHIEVEMENT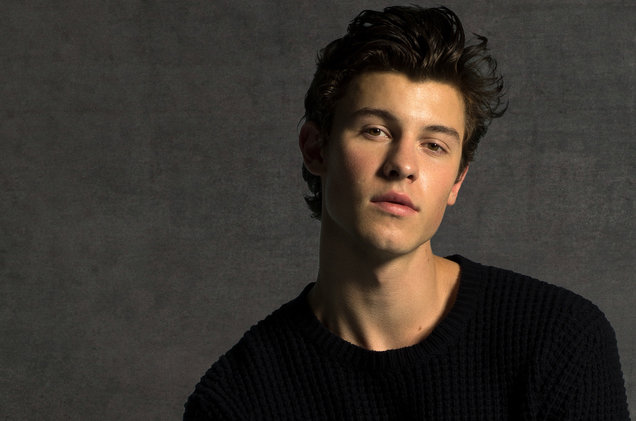 Just ahead of turning 20, Shawn Mendes continues his historic teenage years, as "In My Blood" rises 2-1 on Billboard's Adult Pop Songs radio airplay chart (dated Aug. 4). Already the only artist with three No. 1s before age 20 on the survey (which launched in the pages of Billboard in 1996), Mendes extends his mark with this fourth leader.
The pop singer-songwriter previously ruled Adult Pop Songs with his debut entry "Stitches," which led the Feb. 6, 2016-dated chart; "Treat You Better," which spent six weeks at No. 1 beginning in October 2016; and "There's Nothing Holdin' Me Back," which began a five-week command on Sept. 9, 2017.
Mendes, who turns 20 on Aug. 8, boasts twice as many No. 1s as a teen as each of the two runners-up for the honor: Avril Lavigne ("Complicated," 2002; "I'm With You," 2003) and Lorde ("Royals," 2013; "Team," 2014).
HARRY STYLES OFFICIALLY SINGLE AGAIN.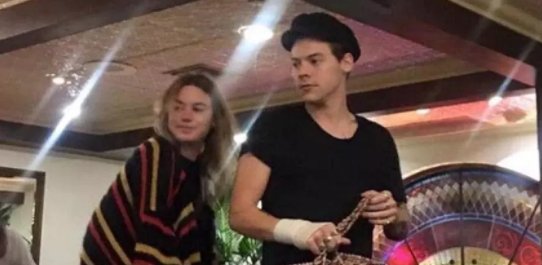 Harry Styles is single again!
The "Sign of the Times" singer, 24, recently split from model Camille Rowe, 28, PEOPLE confirms.
According to the New York Post's Page Six (who was first to report the news), the former couple ended their relationship "shortly after" the singer wrapped up his world tour earlier this month. A rep for Styles declined to comment.
The exes reportedly met through mutual friend Alexa Chung, and Rowe was spotted by fans attending several of his performances over the last few months.
WE ALL KNEW TAYLOR SWIFT HAD MEN PROBLEMS BUT NOW                               SHE'S INTRODUCING CATWEAR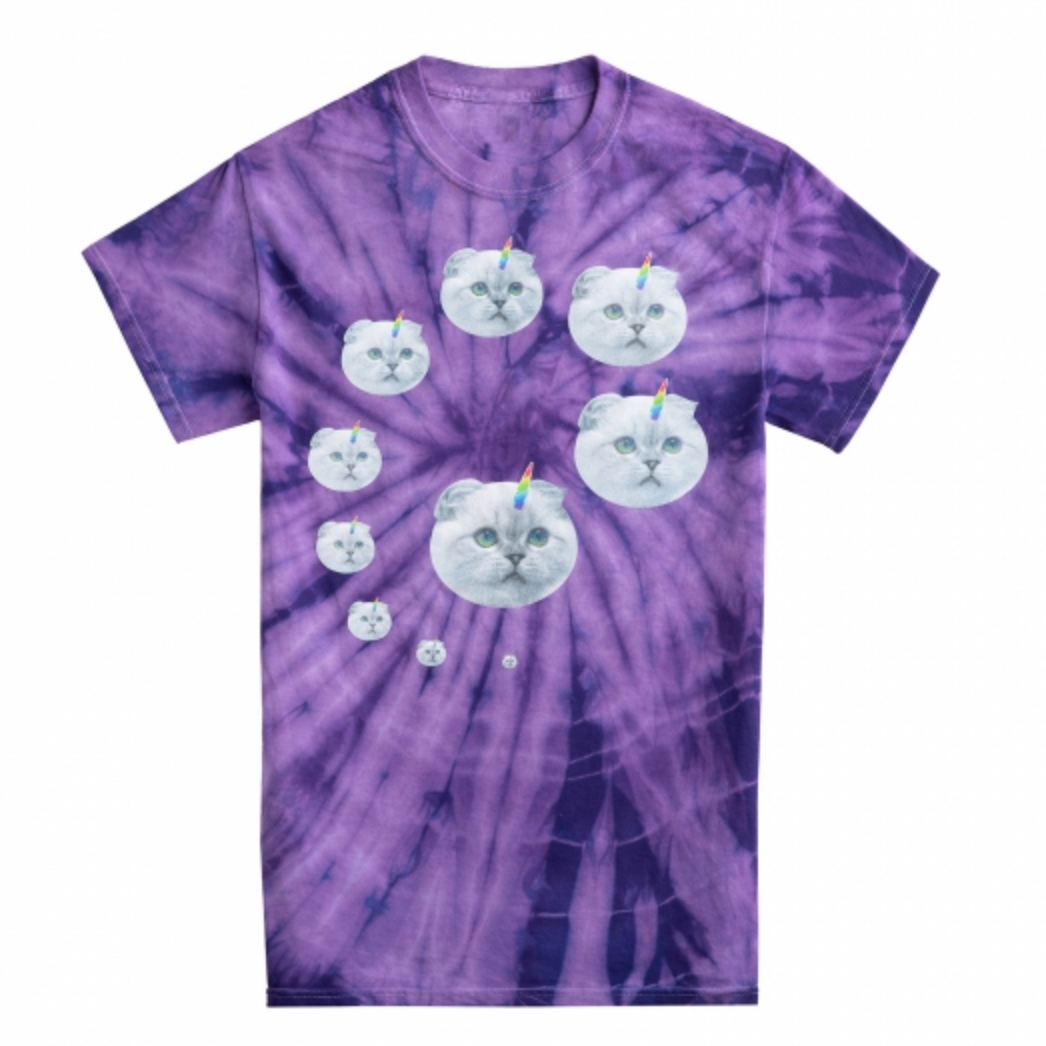 Taylor trademarked "Meredith & Olivia Swift" and is now using her cats' likenesses on t-shirts, earrings, pens, makeup cases • The collection runs from $10 for the stickers to $30 for the shirts.Taylor Swift is planning to turn her status as pop's most famous cat lady into cash: Not only has she joined the cast of the upcoming movie musical Cats, but she's also selling merchandise featuring her two cats Meredith and Olivia.Taylor trademarked "Meredith & Olivia Swift" and is now using her cats' likenesses on t-shirts, earrings, pens, makeup cases and stickers that are available for sale on her website.
SCIENCE SAYS THESE ARE THE TOP TEN DANCE SONGS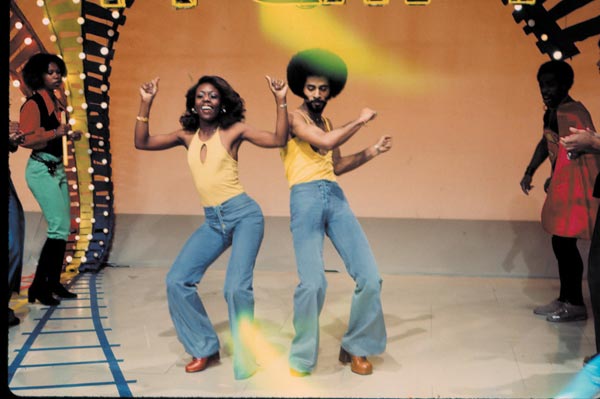 It's got a good beat and you can dance to it. Researchers have taken that old line to a whole new level with a study published in the American Sociological Review, reports Quartz.
They applied a number of factors, including tempo and beat regularity, with Timbaland's "Give It to Me" coming out on top:
The top 10 most danceable songs:
The top 10 most danceable songs:
1. "Give It to Me," Timbaland, 2007
2. "SexyBack," Justin Timberlake, 2006
3. "Hot in Herre," Nelly, 2002
4. "Ice Ice Baby," Vanilla Ice, 1990
5. "Pop Muzik," M, 1979
6. "Another One Bites the Dust," Queen, 1980
7. "Funkytown," Lipps, Inc., 1980
8. "Can't Nobody Hold Me Down," Puff Daddy, 1997
9. "Baby Got Back," Sir Mix-a-Lot, 1992
10. "Billie Jean," Michael Jackson, 1983
NEW BEBE REXHA MUSIC ON THE BEACH…VIDEO LINK BELOW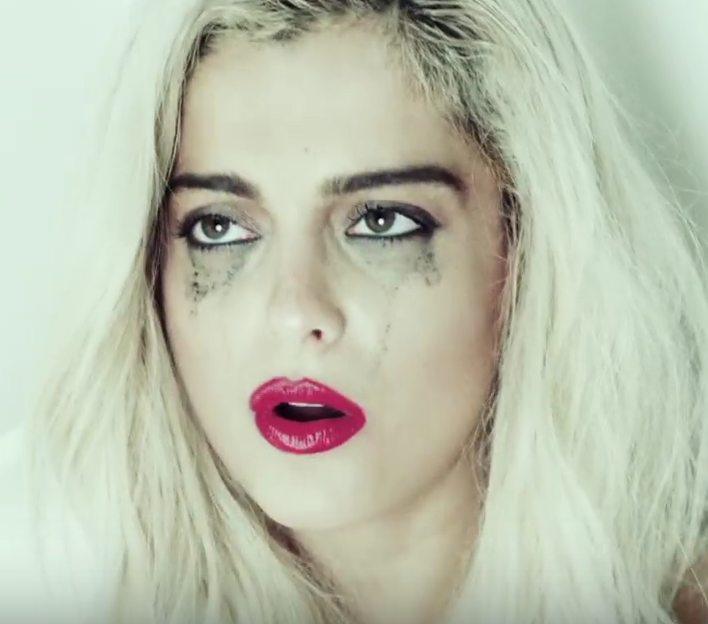 Bebe Rexha gets committed to an insane asylum in the new video for her song, "I'm a Mess."The visual features the singer getting wheeled into the psychiatric hospital and then dancing around dressed in what can only be described as "straight-jacket chic.""I have been very vocal and honest about my ongoing struggle with anxiety and depression," Bebe writes in the comment section of the YouTube video. "I wanted to create a video and song that expressed my truth."She adds, "This video is a celebration of me finally being able to accept my imperfections. I'm okay with not being okay all the time. If you feel alone or lost please know you are not, and you are loved."
POST MALONE:  "PEOPLE THINK I'M UGLY AND SMELL"
Post Malone, known for his hits "Rockstar" and "Psycho," was the subject of much conversation on Twitter this week.When the cast of "Queer Eye" announced they'll be shooting the show's third season in Kansas City, fans on Twitter began nominating Malone for a makeover.The 23-year-old star is known for his blinged-out teeth, tattoos and messy hair."Why does every want @PostMalone to be on the show," Karamo Brown asked. "Did he request it?" Malone tweeted back what he believes is the motivation behind his nomination.
"No they just think I'm ugly and smell lol," Malone quipped. "Love the show tho guys, keep crushing it."
ALESSIA CARA NEW SONG PLAYING ON THE BEACH..HERE'S THE VIDEO