TODAY ON THE JOE KELLEY SHOW
What's Coming Up On The Joe Kelley Show, music news and highlights
TODAY ON THE JOE KELLEY SHOW
7/16/2018
                            

WORKDAY POP QUIZ @ 3:15PM-
TODAY'S QUESTION: GAS VS CHARCOAL: WHICH ONE IS MORE POPULAR AMONG AMERICANS WHO OWN GRILLS……
                      WIN A GIFT CARD TO ISLAND DAY SPA
---

THE COMMUTER'S QUIZ- A QUARTER OF MARRIED PEOPLE HIDE THIS FROM THEIR SPOUSE WHAT?

                      WIN TICKETS TO SCHLITTERBAHN CORPUS CHRSITI

                                   ALSO ON THE SHOW TODAY
 At 2:30pm 
         ENGAGEMENT RINGS:  AN EYE OPENING NEW STUDY

 At 2:45pm
ANOTHER HEAT WAVE WARNING!!! YOUR TORTILLA CHIPS MAY BURST INTO FLAMES


At 345pm
                                                     FIRED!
 
                                              At 4pm
                         MEN WHO DRINK BEER MORE FERTILE

                                            At 515 pm
     ANOTHER EXCITING EDITION OF "DID THAT REALLY HAPPEN?"                            AN UBER DRIVER DID WHAT?

                                         At 530pm
                  WHAT'S NEW IN MOBILE PHONES?

At 545pm
                                           A SAD DAY

JOE KELLEY SHOW EXTRA: A 3 SECOND TEST TO TELL IF YOU'RE DE-HYDRATED IN THIS SOUTH TEXAS HEAT
---
RECENT SHOW HIGHLIGHTS
DON'T EAT THIS!!!
                                   
The Kellogg Company, which makes Honey Smacks, specifically recalled 15.3- and 23-ounce packages of the cereal. The recalled boxes have a "best if used by" date of June 14, 2018 through June 14, 2019; the 15.3-ounce size has a UPC code of 38000 39103, and the 23-ounce size has a UPC code of 38000 14810.
 IHOP NOW IHOB

                               KEEP THOSE VALUABLES SAFE

                                       Warning!!! Reboot Immediately
Another exciting Joe Kelley Show "Viral Food Trend"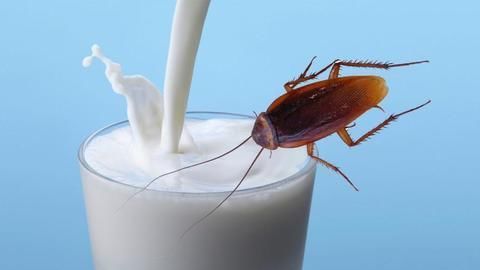 Another Joe Kelley Show "Fashion Trend Alert"

Joe Kelley guesses what you had for dinner.

A Joe Kelley Warning for Parents who Vape

THE LATEST WEDDING FAD ALERT

ANOTHER EXCITING JOE KELLEY SHOW EDITION OF "WHAT'S NEW IN BEER"

GOOD NEWS BAJA BLAST FANS!!!

ANOTHER EXCITING JOE KELLEY SHOW EDITION OF "WHAT'S NEW IN FAST FOOD"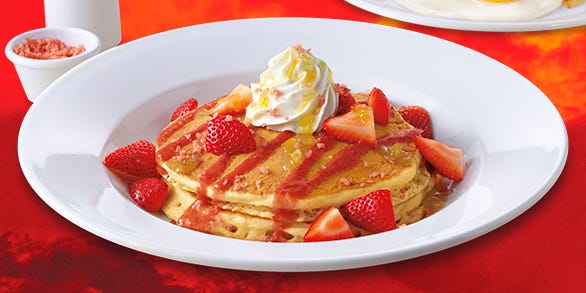 DOES EVEN ONE OF THESE  DO DAMAGE?

Another exciting edition of "THE ROBOTS ARE COMING FOR OUR JOBS"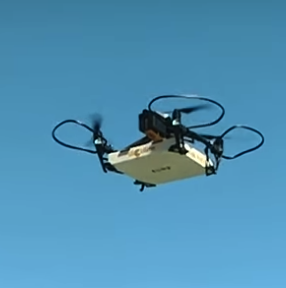 DANGER IN THE BATHROOM!

  MUSIC NEWS
NEW BEBE REXHA MUSIC ON THE BEACH…VIDEO LINK BELOW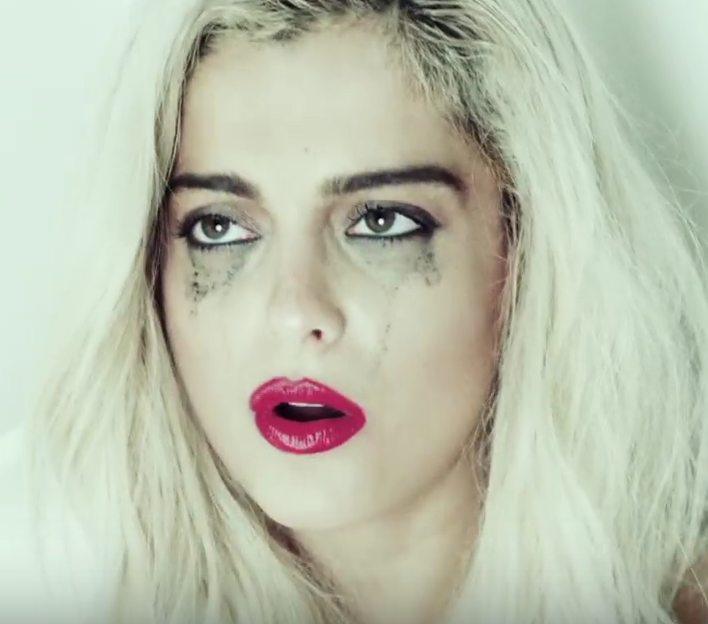 Bebe Rexha gets committed to an insane asylum in the new video for her song, "I'm a Mess."The visual features the singer getting wheeled into the psychiatric hospital and then dancing around dressed in what can only be described as "straight-jacket chic.""I have been very vocal and honest about my ongoing struggle with anxiety and depression," Bebe writes in the comment section of the YouTube video. "I wanted to create a video and song that expressed my truth."She adds, "This video is a celebration of me finally being able to accept my imperfections. I'm okay with not being okay all the time. If you feel alone or lost please know you are not, and you are loved."
POST MALONE:  "PEOPLE THINK I'M UGLY AND SMELL"
Post Malone, known for his hits "Rockstar" and "Psycho," was the subject of much conversation on Twitter this week.When the cast of "Queer Eye" announced they'll be shooting the show's third season in Kansas City, fans on Twitter began nominating Malone for a makeover.The 23-year-old star is known for his blinged-out teeth, tattoos and messy hair."Why does every want @PostMalone to be on the show," Karamo Brown asked. "Did he request it?" Malone tweeted back what he believes is the motivation behind his nomination.
"No they just think I'm ugly and smell lol," Malone quipped. "Love the show tho guys, keep crushing it."
SHAWN MENDES' REACTION TO EX'S ENGAGEMENT TO JUSTIN BIEBER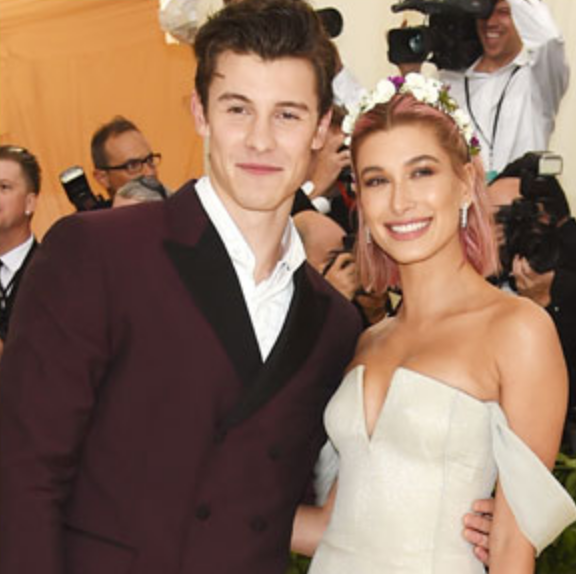 What was Shawn Mendes'  first reaction to the news that his ex Hailey Baldwin was engaged?  I mean after laughing hysterically for about 45 minutes. ..The 19-year-old singer, who attended the Met Gala with Hailey, says he texted her a congratulatory message."I texted Hailey the day of, and I said congrats. That's what it is. I think everybody wants there to be more — there's not," Shawn said on Australian show The Project, according to the Daily Mail.Shawn and Hailey were the subject of dating rumors earlier this year but they shot down rumors that the Met Gala was their big debut.Despite the duo being just friends, Hailey deleted photos with Shawn from her Instagram after she started dating Justin.
LISTEN FOR NEW IMAGINE DRAGONS MUSIC ON THE BEACH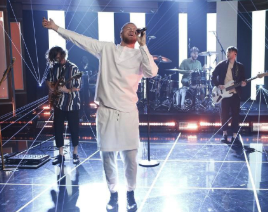 Imagine Dragons is continuing to Evolve with new music.
Dan Reynolds and company have announced plans to release a new single called "Natural." The track will arrive this Tuesday, July 17. We will play just after 11p tonight
"Natural" will be the third new song from Imagine Dragons this year, following "Next to Me" and the Kygo collaboration "Born to Be Yours."
NEW TWENTY ONE PILOTS MUSIC ON THE BEACH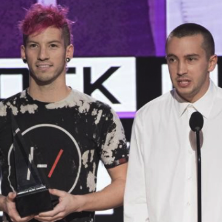 Twenty One Pilots follow-up to 2015's smash-hit Blurryface, is titled Trench, and will arrive on October 5.
• It'll feature the new singles "Jumpsuit" and "Nico and the Niners," both of which are available for digital download.Twenty One Pilots are back in a big way. After a week of cryptic teasers, the "Stressed Out" duo has announced a new album and a North American tour, and released two new songs.
The album, the follow-up to 2015's smash-hit Blurryface, is titled Trench, and will arrive on October 5. It'll feature the new singles "Jumpsuit" and "Nico and the Niners," both of which are available now for digital download.
HALSEY BREAKS DOWN ONSTAGE AFTER G-EAZY BREAKUP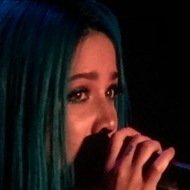 Halsey couldn't hold back her tears on Friday night as she took the stage for the first time since her breakup with rapper G-Eazy.
The 23-year-old songstress was performing her ballad "Sorry" at the Common Ground Music Festival in Lansing, Michigan when she broke into tears after singing the lyric, "Someone will love you / But someone isn't me."
IMAGINE DRAGONS DAN REYNOLDS GETS HEALTHY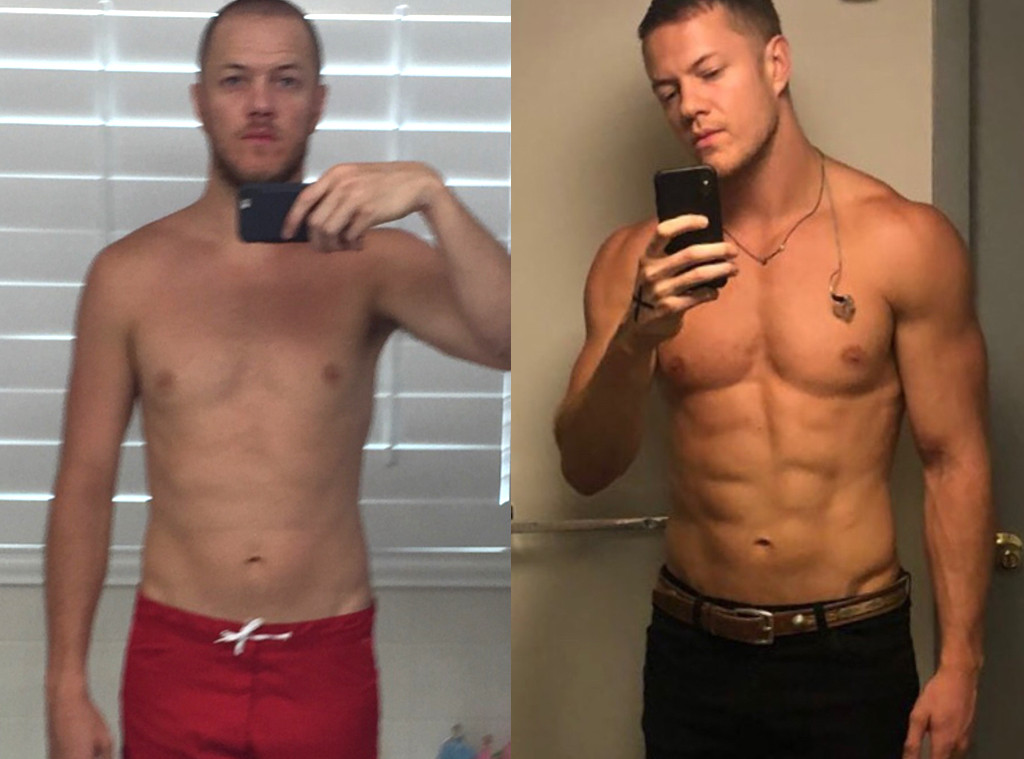 Dan Reynolds has made some lifestyle changes, and now he's showing off the results on social media.
The Imagine Dragons singer opened up about his health with his fans this week, sharing a series of shirtless pictures and a message about how his life has recently changed.
"I've spent a decade fighting an auto immune disease that inflamed my joints (AS). I now live pain free, am in full remission & am the healthiest I've ever been. I owe it to Brad Feinberg," Reynolds wrote on social media. "Correct diet, vitamins & exercise. I'll share it all w u soon. It's been life changing for me."
"just a few months of reworking my entire lifestyle/diet/exercise w @thor345622 and I have zero inflammation now," he captioned the Instagram post. "These before and after pictures say it all. Sorry for the corny exercise post but truly changed my life and healed years of pain. Unbelievably grateful for health."
MILEY CYRUS AND LADY GAGA IN HUSH HUSH RECORDING SESSION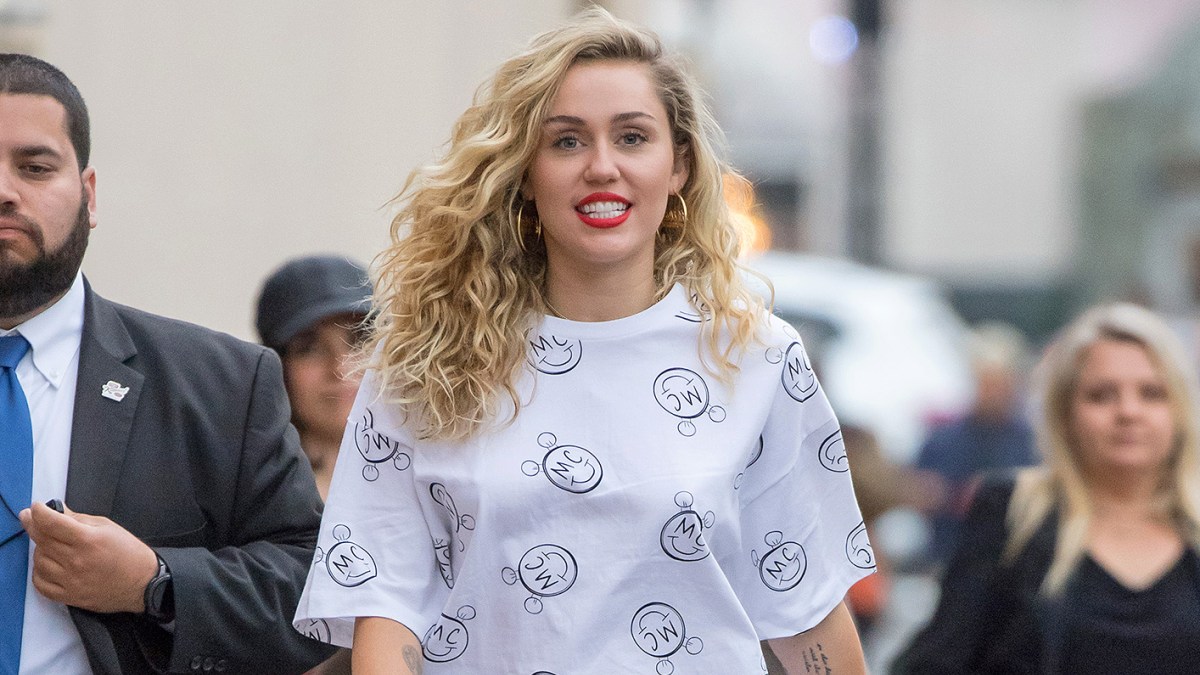 Miley Cyrus fans rejoice! The 25-year-old "Wrecking Ball" songstress is hard at work on an upcoming project, a source tells Us Weekly, and fans are speculating a major collaboration.
"A new album is in the works For Miley," the insider says. "She has been in New York since middle of this week and is officially working on new music."
The source adds that "she has been recording at the same [Electric Lady Studio] that Gaga uses" noting that Cyrus has "been recording the past few nights till 4 a.m."
A fan account dedicated to the "Born This Way" singer posted selfies of a fan with both songstresses and wrote: "A fan who met Lady Gaga and Miley Cyrus, confirmed that Miley Cyrus said: 'I can neither confirm it nor deny it' about her collaboration with Lady Gaga."
Another eagle-eye fan tweeted: "Lady Gaga & Miley Cyrus have been in 'Electric Lady Studios' at the same time these days. Mike Will Made It (Miley Cyrus' producer) liked a tweet about it. Something has to be coming!"
DEMI LOVATO SAYS THE TEAM THAT TATS TOGETHER "STAYS                                                   TOGETHER"
Demi Lovato took to Instagram on Monday (June 25) to show off her new "free" tattoo.
The star posted a picture of her fresh ink on her Instagram story, with the caption "June 22, 2018," implying that the tat is already a few days old.
The star followed the post of her own tattoo with another picture, of multiple hands sporting the same design, expressing, "the team that tats together, stays together."
ALESSIA CARA NEW SONG PLAYING ON THE BEACH..HERE'S THE VIDEO
MEGHAN TRAINOR MAKES CD ANNOUNCMENT ON ELVIS DURAN AND THE BEACH MORNING SHOW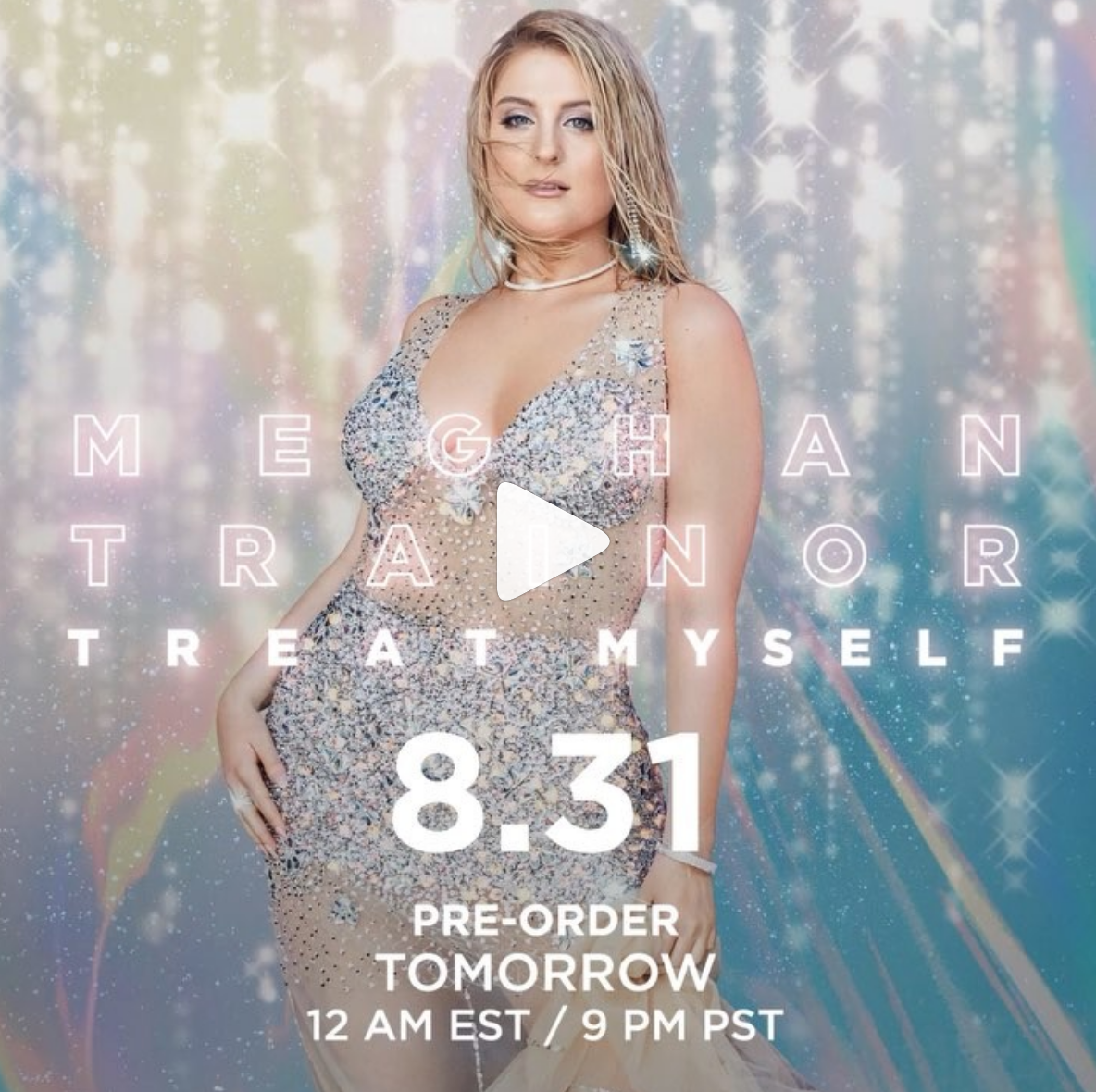 Meghan Trainor's got a real treat for her fans: a new album announcement.
On the Elvis Duran and The Beach Morning Show, Meghan announced  Treat Myself, will be out August 31, and will be available for pre-order Wednesday.  The post included a clip of a brand-new song titled "All the Ways."
So far, Meghan has released the tracks "No Excuses" and "Let You Be Right" from Treat Yourself.  She told Entertainment Tonight that the album is "really special," adding, "My entire family sings on every song and [my fiancé] Daryl [Sabara] sings on every song."
"It's obviously me being in love and happy, and reminding myself to choose happiness and love myself," Meghan told ETabout the inspiration for the new music.
Treat Myself follows Meghan's #1 debut, Title, and her sophomore album, Thank You, which reached #3.
PITBULL COLLABORATING WITH MARC ANTHONY AND
BRITNEY SPEARS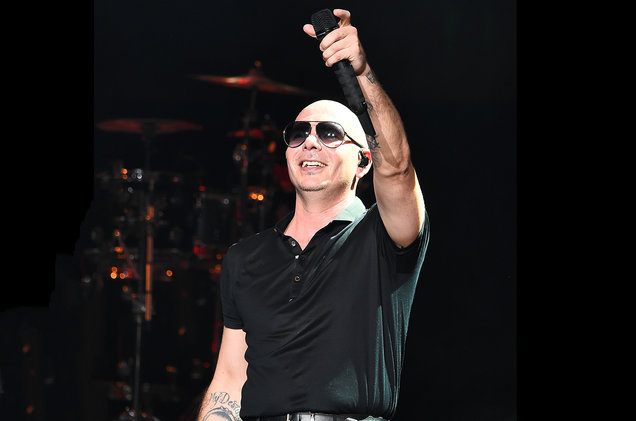 Just when you think that Pitbull has already done every kind of collaboration, he surprises us with a totally unexpected one. Mr. Worldwide, who recently released "Amore" with Leona Lewis, announced on Sunday (June 16) that we can expect a new collaboration with Britney Spears and Marc Anthony.
"I know this is going to sound crazy. We got a record coming out with Marc Anthony, Britney Spears and this guy Pitbull," he told KTU 103.5 at the KTUphoria festival in New York. The song has no release date yet, but Pitbull will be touring with Spears in the U.K. this summer, so it can't be far off.
PINK'S BEAUTIFUL TRAUMA TOUR BREAKING RECORDS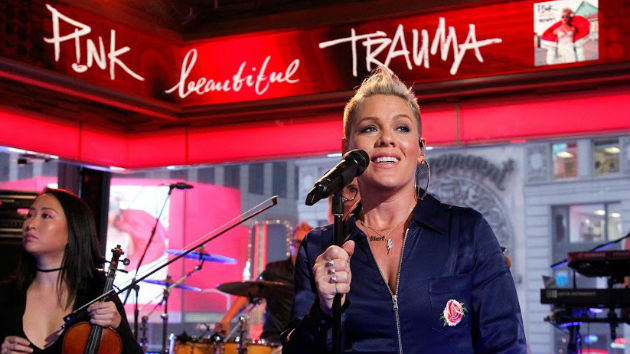 Pink's Beautiful Trauma tour is on track to become her highest-grossing tour yet, according to Billboard.
The trek tops Billboard's Hot Tours chart this week, earning more than $100 million in ticket sales for its first leg of dates. Billboard estimates that based on sales so far, the overall gross could hit $275 million or more by the time it ends next May.
If it hits that mark, it will surpass Pink's The Truth About Love tour, which earned $183 million in 2013 and 2014.
TAKE A CRUISE WITH KESHA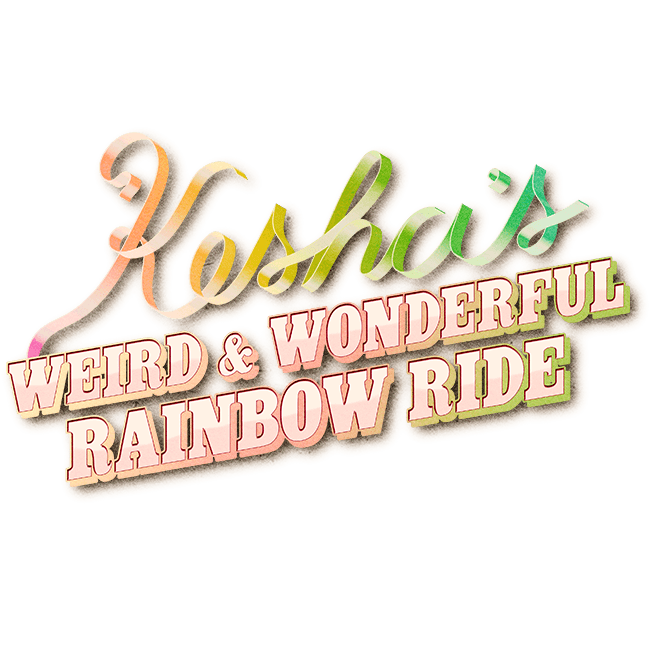 Kesha is the latest artist to launch — literally — her own fan cruise.
The trip, called Kesha's Weird & Wonderful Rainbow Ride, sails on the Norwegian Pearl from Tampa to Nassau, Bahamas from February 17 to 21, 2019.   The singer is also bringing along some friends to perform and make appearances, including the Pentatonix side project Superfruit, Queer Eye personal care guru Jonathan Van Ness, singer/songwriter Wrabel, Betty Who and singer Big Freedia.
In addition to music and celebrity appearances, Kesha's cruise will feature activities such as "Lip Sync for Your Lifeboat," hosted by Kesha, and a variety of costumed theme nights.  That's in addition to all the usual cruise amenities, like swimming pools, hot tubs, a casino, spa and fitness center.
Prices for cabins range from $598 per person in a shared interior cabin all the way to $3,200 per person for a penthouse suite.  To ensure you get on the boat, register for the pre-sale by Sunday, June 24.  The pre-sale runs from June 27 through July 2, and then the general public can get in on the act.
BEAUTY AND THE BEAST? ARIANA GRANDE ENGAGED TO PETE DAVIDSON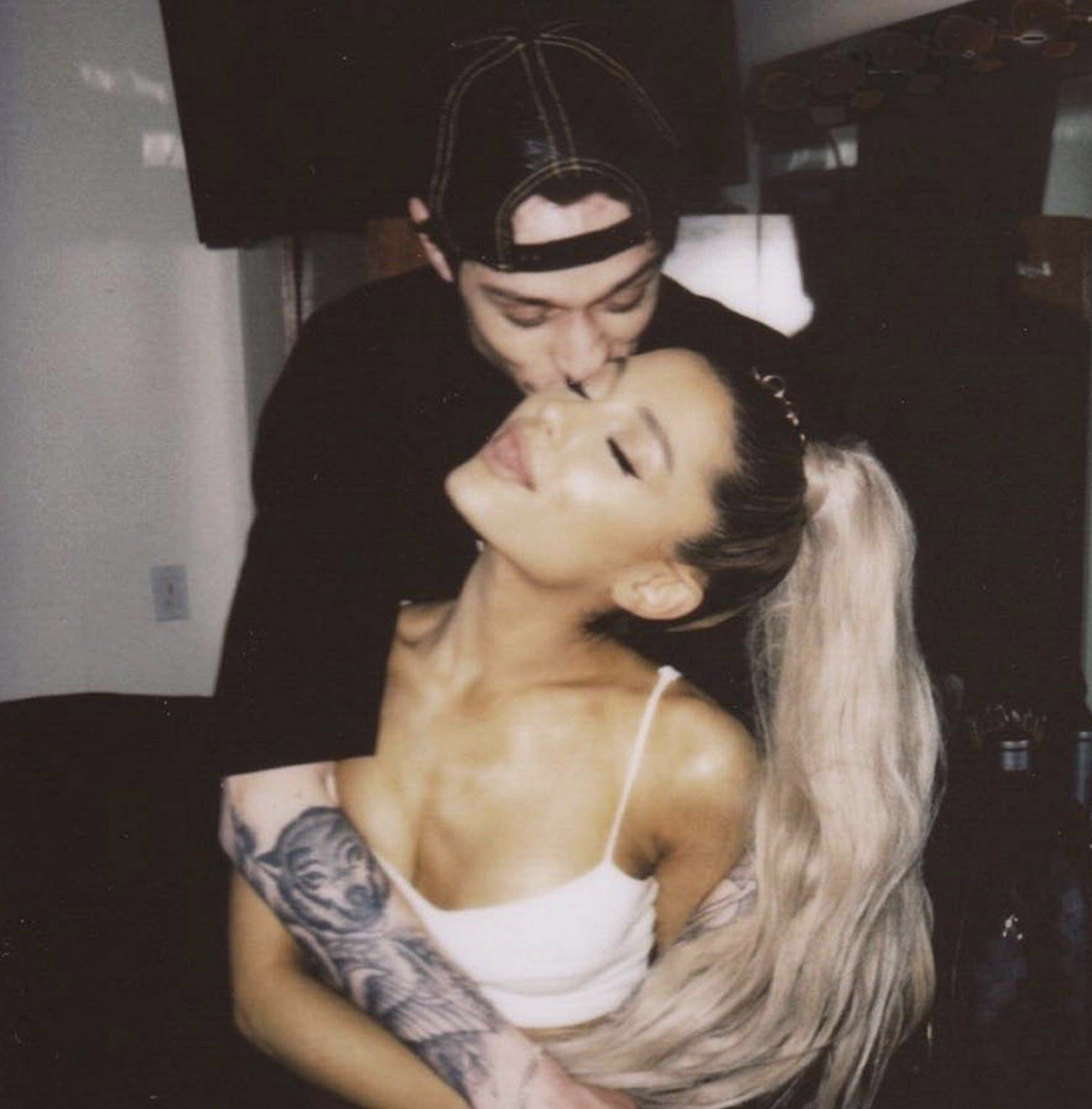 Ariana Grande and Pete Davidson are engaged after several weeks of dating, PEOPLE confirms.
"It's a recent engagement. They're just two people who found love quickly and make each other happy all the time. They both started talking about it this past weekend. It's nothing they've been hiding," says a source close to the couple.
Reps for the stars, both 24, did not immediately respond to PEOPLE's requests for comment.
The pair — who began dating shortly after Grande's breakup from rapper Mac Miller in May — have been using social media to express their affection for one another. Davidson also confirmed that he had split from his longtime girlfriend Cazzie David in mid-May.
CHARLIE PUTH COVERS SHAWN MENDES "IN MY BLOOD"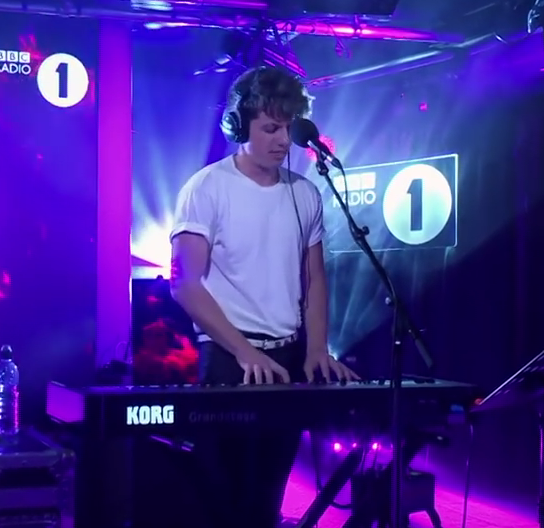 Charlie Puth has delivered his own take on pal Shawn Mendes' latest hit "In My Blood."
Charlie performed a stripped down, piano-driven cover of the song during his session at the BBC Radio 1 Live Lounge on Friday. His version is softer than the original — whereas Shawn belts out the chorus, Charlie delivers it in a quiet falsetto.
It's no wonder Charlie chose Shawn's song to cover. The two singers have been pals for a while, whether it's trading compliments on social media or hitting the gym together. Charlie even opened for Shawn on his Illuminate world tour last year.
CLICK FOR CHARLIE PUTH'S COVER OF "IN MY BLOOD"
SHAZAM SAYS THESE ARE THE MOST LIKELY "SONGS OF THE SUMMER 2018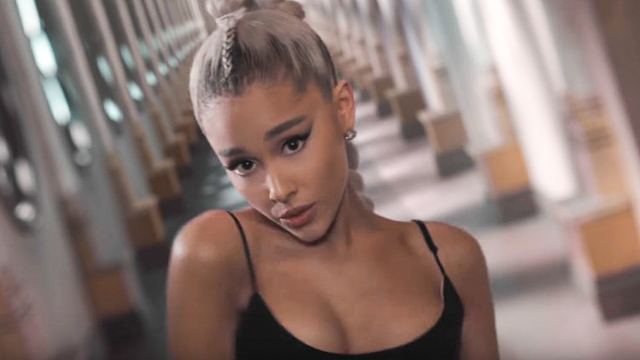 The race for Song of the Summer is on, and Shazam has made its predictions based on its song-tagging data, as well as the company's music experts.
NEW SELENA GOMEZ MUSIC ON THE BEACH HERE'S THE VIDEO
Selena Gomez just premiered the music video for "Back to You," directed by Scott Cudmore. It opens at a party, with a bored Gomez locking eyes with a mystery man across the room. They soon meet in private, where she asks, "Do you want to steal a car?" Without hesitation, he says yes, and so begins their journey to the countryside. "Where are we going?" the man asks her. Without a set destination, Gomez suggests visiting Italy, France, Canada, Russia and…Michigan.
CAMILA'S "HAVANA" MOST STREAMED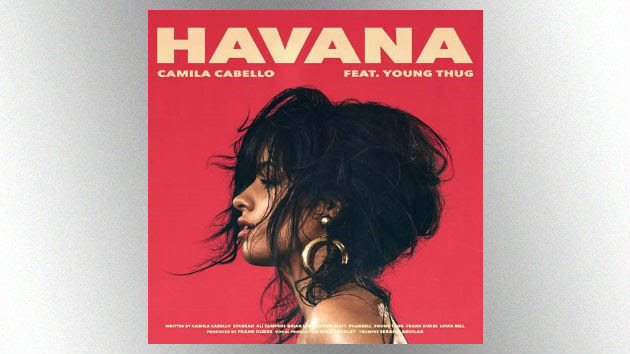 Camila Cabello's heart may be in Havana, but her song "Havana" is in countless fans' playlists.
Billboard reports that the Cuban-American star's hit single is now Spotify's most-streamed song ever by a solo female artist.  It's racked up an incredible 888 million streams, beating the previous record set by Sia's "Cheap Thrills."
"Havana" also topped the Billboard Hot 100 chart in January, and was at various times #1 on a variety of other Billboardcharts, including Pop Songs, Adult Top 40, Rhythmic Top 40, Digital Song Sales and Radio Songs.
"Havana" is from Camila's self-titled debut solo album, which has also produced the hit "Never Be the Same."
NEW MAROO5 MUSIC PLAYING ON THE BEACH NOW
Throughout the video, the band's lead singer Adam Levine dances alongside many of the top women in the music industry, including Jennifer Lopez, Camila Cabello, Mary J. Blige and Rita Ora. He also rocks out with several famous actresses, models and TV stars, including Millie Bobby Brown, Gal Gadot, Tiffany Haddish, Sarah Silverman, Ashley Graham and Ellen DeGeneres. He even sings alongside a few athletes, including Aly Raisman, Chloe Kim and Danica Patrick, and politicians like Ilhan Omar. Of course, the "Bodak Yellow" artist also makes an appearance.
CHEAT CODES EXCITED FOR BEACH ARTIST LAUV'S SUCCESS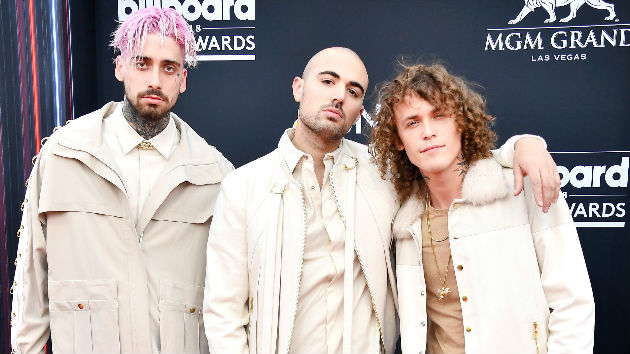 Singer/songwriter Lauv has a big hit with his song "I Like Me Better," but before that, his big claim to fame was co-writing "No Promises," the platinum smash by Cheat Codes and Demi Lovato.  The guys in Cheat Codes says it's "super-cool" that their pal is doing so well as an artist in his own right.
Cheat Codes member Trevor Dahl tells ABC Radio of Lauv's success, "I love it.  It's one of those things where we've known each other since we were 16, 15, whatever it was, both doing acoustic music back in the day.  And the fact that he's continued to just grind and grind and grind and get to the top where he is now is amazing."
Trevor's band mate, Matt Russell, adds that while one the one hand, it's weird to see Lauv become a big star, on the other hand it's not weird at all.
BEACH ARTIST BAZZI BREAKS OUT NEW VIDEO
Breakout pop sensation Bazzi has taken 2018 by storm. After his lead single "Mine" dominated radio stations across the country and was certified platinum earlier this year, he released his debut project COSMIC. Now, the Michigan singer-songwriter has dropped a video for "Beautiful," and it's as epic as the song's thematic elements themselves.
Bazzi is also prepping to embark on his sold-out Cosmic Tour, with his first performance scheduled for Bonnaroo Music & Arts Festival on June 10.
CHRISTINIA AGUILERA AND DEMI LOVATO NOW PLAYING ON THE BEACH…HERE'S THE VIDEO
LOVE IS IN THE AIR FOR NICK JONAS?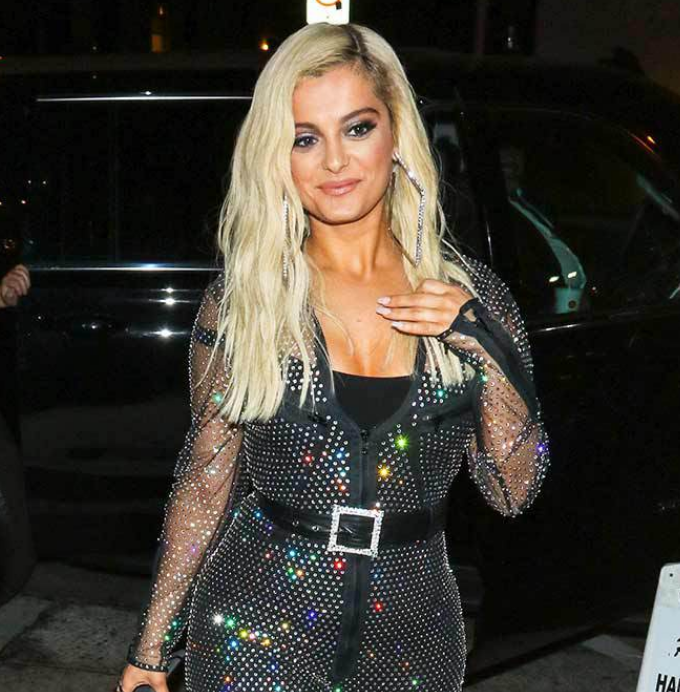 BeBe Rexha
Nick Jonas' dating life has the Internet buzzing!
The "Anywhere" singer was spotted out with Bebe Rexha at dinner on Monday night, just hours after they both performed for the "American Idol" finale. The two tried to throw off photographers by arriving and leaving the popular hotspot Craig's separately.
Wearing a dazzling silver jumpsuit, Rexha showed off every single one of her curves and couldn't wipe the smile off her face as she left the restaurant. When asked if the dinner date was for an upcoming music collaboration with Jonas, Rexha alluded that's not exactly why the duo was together.
But she's not the only Hollywood starlet that the 25-year-old heartthrob is currently linked to.
On the same night he was spotted out with Rexha, Nick Jonas was caught sliding into newly-single Jenna Dewan's Instagram comments. Dewan, who announced her separation from Channing Tatum in April, posted a sexy shot showcasing her outfit from the Billboard Awards.
GUESS WHO'S DATING ARIANA GRANDE? BEAUTY AND THE BEAST?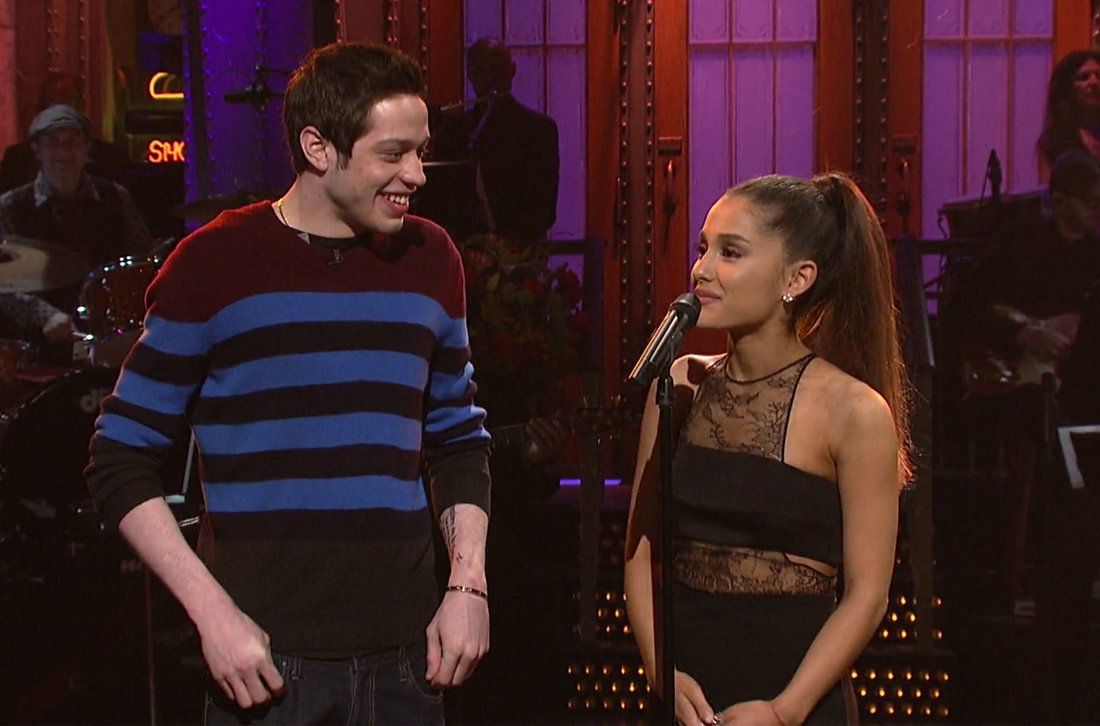 Ariana Grande and Pete Davidson are seeing each other, PEOPLE confirms.
A source tells PEOPLE that Grande and Davidson's relationship "just started," adding that "it's very casual."
A second source also confirms the news. Reps for Grande and Davidson didn't immediately respond to PEOPLE's request for comment.
News of the "No Tears Left to Cry" singer's new romance comes just weeks after PEOPLE confirmed Grande and Mac Miller, her boyfriend of nearly two years, had split.